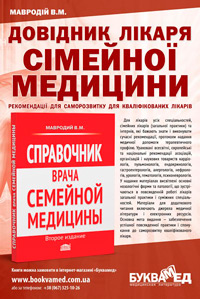 ---
СІМЕЙНІ ЛІКАРІ ТА ТЕРАПЕВТИ
---
НЕВРОЛОГИ, НЕЙРОХІРУРГИ, ЛІКАРІ ЗАГАЛЬНОЇ ПРАКТИКИ, СІМЕЙНІ ЛІКАРІ
---
КАРДІОЛОГИ, СІМЕЙНІ ЛІКАРІ, РЕВМАТОЛОГИ, НЕВРОЛОГИ, ЕНДОКРИНОЛОГИ
---
СТОМАТОЛОГИ
---
ІНФЕКЦІОНІСТИ, СІМЕЙНІ ЛІКАРІ, ПЕДІАТРИ, ГАСТРОЕНТЕРОЛОГИ, ГЕПАТОЛОГИ
---
ТРАВМАТОЛОГИ
---
ОНКОЛОГИ, (ОНКО-ГЕМАТОЛОГИ, ХІМІОТЕРАПЕВТИ, МАМОЛОГИ, ОНКО-ХІРУРГИ)
---
ЕНДОКРИНОЛОГИ, СІМЕЙНІ ЛІКАРІ, ПЕДІАТРИ, КАРДІОЛОГИ ТА ІНШІ СПЕЦІАЛІСТИ
---
ПЕДІАТРИ ТА СІМЕЙНІ ЛІКАРІ
---
АНЕСТЕЗІОЛОГИ, ХІРУРГИ
"Emergency medicine" 2 (65) 2015
Small — volume resuscitation gekoton preparation for treatment of traumatic shock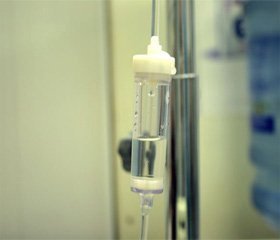 Authors:

Kobelatsky Y.Y., Tsarev А.V., Mashin A.M., Iovenko I.A., Muravskaya L.I. - Department of Anaesthesiology and Intensive Care Medicine of Dnepropetrovsk State Medical Academy; Dnepropetrovsk Regional Hospital named I.I. Mechnikov



Categories:

Medicine of emergency



Sections:

Clinical researches
Keywords
Gekoton, infusion therapy, polytrauma, traumatic shock, intensive care.
Summary. Background. Article is presents the results of the evaluation of clinical efficacy of plasma expander Gekoton ("Jury-Farm", Ukraine) for small-volume resuscitation in patients with polytrauma and severe traumatic shock. We used the method of "small-volume resuscitation" for treatment acute hypovolemia. This concept implies effects on microcirculation and receive an immediate response in the form of improved central hemodynamics in patients with severe hypovolemic shock, the volume of infusion therapy equal to a total of 4 ml/kg. We used a combined hypertonic crystalloid solution with colloidal (Gekoton) that causes synergistic effect of both components (hyperosmolar and oncotic), providing increased hemodynamic effect and prolongation of action of this drug.
Methods and results. We have examined 40 patients (from 25 to 60 years) with polytrauma and severe traumatic shock (stage III-IV). The study included patients who had systolic blood pressure ≤80 mm Hg and empirically the calculated blood loss > 1500 ml. Patients were divided into two groups: I group (n = 20) Gekoton in dose; II group (n = 20) with infusion HES 200/0.5 in dose of 5-7 ml/kg.
Analysis of hemodynamic parameters in patients using the Gekoton demonstrated that even at 15 minutes after the infusion was a trend to a decrease in heart rate and increase systolic and diastolic blood pressure. After 40 minutes in the first study group was significantly decreased heart rate. A similar trend was noted in the study of indicators of system pressure. Thus, the systolic blood pressure (p < 0,05) and diastolic blood pressure (p < 0,05) were significantly higher in the 40-minute study compared with baseline value, indicating that the high efficiency of this drug in the treatment of acute blood loss, providing fast effect volume resuscitation.
Conclusions. The Gekoton is safe and effective plasma expander integrated actions for small-volume resuscitation in complex intensive care traumatic shock events in patients with polytrauma, which allows as soon as possible to eliminate the state of critical hypovolemia, preventing the development of irreversible shock, thus affecting the outcome in patients with severe traumatic shock. It is interesting to further research on the use of the Gekoton for correction of intracranial hypertension in patients with trauma brain injury.