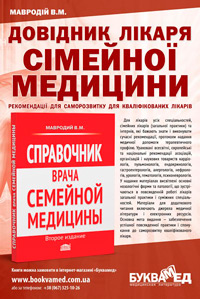 ---
СІМЕЙНІ ЛІКАРІ ТА ТЕРАПЕВТИ
---
НЕВРОЛОГИ, НЕЙРОХІРУРГИ, ЛІКАРІ ЗАГАЛЬНОЇ ПРАКТИКИ, СІМЕЙНІ ЛІКАРІ
---
КАРДІОЛОГИ, СІМЕЙНІ ЛІКАРІ, РЕВМАТОЛОГИ, НЕВРОЛОГИ, ЕНДОКРИНОЛОГИ
---
СТОМАТОЛОГИ
---
ІНФЕКЦІОНІСТИ, СІМЕЙНІ ЛІКАРІ, ПЕДІАТРИ, ГАСТРОЕНТЕРОЛОГИ, ГЕПАТОЛОГИ
---
ТРАВМАТОЛОГИ
---
ОНКОЛОГИ, (ОНКО-ГЕМАТОЛОГИ, ХІМІОТЕРАПЕВТИ, МАМОЛОГИ, ОНКО-ХІРУРГИ)
---
ЕНДОКРИНОЛОГИ, СІМЕЙНІ ЛІКАРІ, ПЕДІАТРИ, КАРДІОЛОГИ ТА ІНШІ СПЕЦІАЛІСТИ
---
ПЕДІАТРИ ТА СІМЕЙНІ ЛІКАРІ
---
АНЕСТЕЗІОЛОГИ, ХІРУРГИ
"Emergency medicine" 7 (70) 2015
Correction of Cerebrovascular Diseases in Patients with Myocardial Infarction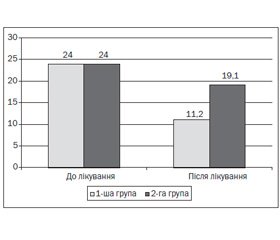 Authors:

Khizhniak A.A., Stroienko K.S., Nikonov V.V., Movchan M.H.
Kharkiv National Medical University, Kharkiv
Kharkiv Medical Academy of Postgraduate Education, Kharkiv
Kharkiv Clinical Emergency and Immediate Care Hospital named after prof. О.I. Meshchaninov, Kharkiv, Ukraine



Categories:

Medicine of emergency



Sections:

Clinical researches
Summary
У статті розглядаються питання удосконалення діагностики й оптимізації лікувальної тактики при церебральній недостатності у хворих з гострим інфарктом міокарда.
В статье рассматриваются вопросы усовершенствования диагностики и оптимизации лечебной тактики при церебральной недостаточности у больных с острым инфарктом миокарда.
The article deals with the issues of improving the diagnosis and optimizing the therapeutic approach in cerebral insufficiency in patients with acute myocardial infarction.
Keywords
гострий інфаркт міокарда, цереброваскулярна патологія, когнітивні розлади, антигіпоксанти.
острый инфаркт миокарда, цереброваскулярная патология, когнитивные нарушения, антигипоксанты.
acute myocardial infarction, cerebrovascular pathology, cognitive disorders, antihypoxants.
Introduction
Coronary artery disease (CAD) is the most widespread pathology in Ukraine. Myocardial infarction (MI) is one the most serious complications resulting from СAD. Annually about 50 thousand cases of MI are recorded in Ukraine, where percentage of employable population reaches 29.0%. One of the causes of unfavorable course of acute MI is vascular disorder of the brain. According to the data provided by different authors, frequency of such disorders varies from 30 to 80%. Prognosis concerning cerebrovascular morbidity is unnerving: up to 2020 it will increase by 75%.
In most cases cerebrovascular pathology is a spectrum of pathological conditions which includes impairment of mental functions of different severity degree from mild cognitive disorders to dementia. Revealed interaction between cardiac and cerebral dysfunction in patients who had acute disorders of cerebral circulation has resulted in introduction of such term as cardiac encephalopathy that stresses timeliness of the study of cerebral disorders in patients with acute and chronic cardiac pathology.
The standards of diagnosis and treatment of cardiovascular diseases and MI have been accepted in Ukraine. But in order to reveal cerebrovascular insufficiency, additional methods of examination such as defining of C-reactive protein, cortisol are required. According to the data of different studies, cortisol reflects individual level of stress, severity of the disease as well as it can be associated with development of mental stress. Besides, it is used as a predictive marker in cerebral ischemia, myocardial infarction and as a survival index of patients. C-reactive protein is a predictive marker in acute coronary syndrome as well as a marker of mortality in MI connected with depression and uneasiness.
Nowadays, the best methods of diagnosis of cognitive disorders are neuropsychological tests: scale of assessment of mental status MMSE, MoCа scale, Beck's scale, clock drawing test, ten words memorization test.
In spite of the available standards in treatment of СAD there is still no uniform approach for medically induced correction of cerebrovascular disorders in acute myocardial infarction. But there are some investigations dedicated to use of antihypoxants (containing succinic acid) for correction of cerebrovascular disorders in acute myocardial infarction. As agents of quercetin have become widely used for treatment of acute myocardial infarctions as well as for correction of cerebrovascular disorders, then study of application of these medications taken as a whole remains interesting for use in current treatment of patients.
Aim
Improvement of diagnosis and optimization of treatment policy of cerebral insufficiency in patients in acute period of myocardial infarction. To define the level of cerebral insufficiency depending on degree of myocardial infarction injury. To reveal disorders of mental status at early stage in patients with acute myocardial infarction using neuropsychological tests. To estimate the role of cortisol in cardiocerebral syndrome. To estimate the role of C-reactive protein in cardiocerebral syndrome. To elaborate methods of medically induced correction of cerebral pathology by means of antihypoxants together with quercetin depending on degree of myocardium injury.
Materials and methods
The study involved 40 patients according to the following enrollment criteria: patients with acute MI aged from 35 to 60 with disturbance of mental status. Discontinuation criteria will be the following ones: burdened neurological history. Depending on therapy type the patients have been divided into three groups: group 1 – patients taking quercetin and antihypoxants; group 2 – patients with acute MI without antihypoxants; control group – patients without MI.
The study methods include:
1.
Assessment of the patient's condition and verification of diagnosis (complete blood count, clinical urine analysis, blood sugar, quantitative troponin, total cholesterol, LDL, HDL, triglycerides, atherogenic index, total protein, bilirubin, urea, creatinine, ALT, AST, prothrombine index, ultrasonography of the heart.
2.
Estimation of course and prognosis of the disease (assessment of cortisol level).
3.
Estimation of course and prognosis of the disease (assessment of C-reactive protein).
4.
Estimation of cognitive disorders (neuropsychological tests – MMSE, clock drawing test, ten words memorization test).
Conclusions
Cerebrovascular insufficiency aggravates the course of acute myocardial infarction. Untimely diagnosis of cerebrovascular disorders and absence of adequate treatment result in their further progressing. Unfortunately, at the early stage and often in the process of development, cognitive disorders may remain undetected if physicians do not carry out history taking and screening neuropsychological study properly. Therefore, all patients with cardiovascular diseases and acute myocardial infarction, including those who are not old, should be appropriately examined as for possible cerebral disorders. The methods of proper correction of cerebrovascular insufficiency should be elaborated. As use of quercetin along with antihypoxants has not been studied enough, this issue claims particular attention for further timely correction of cerebrovascular diseases in acute myocardial infarction.
Bibliography
1. Гадзюк В.А. Аналіз захворюваності на ішемічну хворобу серця в Україні // Український кардіологічний журнал. — 2014. — № 3. — C. 45-52.
2. Корнацкий В.М. Проблема болезней системы кровообращения и пути ее минимизации в Украине // Кардиология: от науки к практике. — 2013. — № 5 (07). — http://kardiolog.in.ua.
3. Melanie Nichols. Evropean cardiovascular disease statistics 2012 edition / Melanie Nichols, Nick Townsend, Peter Scarborough, Mike Rayner. — 2012. — Р. 1-125.
4. Стадник С.М. Неврологічний катамнез хворих з різними формами гострої кардіальної патології // Медицина неотложных состояний. — 2012. — № 4 (43). — C. 87-93.
5. Стадник С.М., Рудницький М.К., Куценко И.З. Гострі психози в реанімаційному періоді лікування гострого інфаркту міокарду / С.М. Стадник, М.К. Рудницький, І.З. Куценко // Здоров'я України. — 2013. — № 3 (26). — C. 34-35.
6. Слимова Н.Р. Инновационные подходы к нейропротекции в кардиологии // Здоров'я України. — 2013. — № 2.
7. Бильченко А.В. Кардиогенная деменция // Здоров'я України. Кардіологія. — 2014. — № 1. — C. 7-8.
8. Гераскина Л.А., Фонякин А.В. Общие подходы и нейрометаболическая терапия в профилактике и лечении кардиогенной энцефалопатии // Медицинский вестник. — 2012. — № 7. — http://www.medvestnik.ru.
9. Коваленко В.М. Серцево-судинні захворювання. Класифікація, стандарти діагностики і лікування кардіологічних хворих / За редакцією В.М. Коваленка, проф. М.И. Лутая, проф. Ю.М. Сіренка; Асоціація кардіологів України. — 2011.
10. Lazzarino A.I., Harner М., Gaze D., Collinson P., Steptoe A. Theassociation between cortisol response to mental stress and high sensitivity cardiac troponin T plasma concentrationin health in adults // Jornal of the American Colege of Cardiology. — 2013. — № 62 (18). — P. 1694-1701.
11. Jutla S.K., Yuyun M.F., Quinn P.A., Nq L.L. Plasma cortisol and prognosis of patients with acutemyocardial infarction // Jornal of Cardiavascular Medicine [Jornal] Publication. — 2014. — 15 (1). — P. 33-41.
12. Rooij S.R. Bluntedcardiovascular and cortisol reactivity to acute psychologicalstress: a summary of results from the Dutch Famine Birth Cohort Study // International Jornal os Psychophysiology. — 2013. — 90 (1). — P. 21-27.
13. Aseri Z.A., Habib S.S., Alhomida A.S., Khan H.A. Relationship ofhigh sensitiviti C — reactive protein with cardiac biomarkers in patients presenting with acute coronary syndrome // Jornal of the College of Physicians and Surgeons — Pakistan. — 2014. — № 24 (6). — Р. 387-391.
14. Ramos A.M., Vieira P.L., Mentiol E., Bordin Jr, de Quadros A.S., Portal V.L. High sensitiviti C — as predictor of cardiovascular events after ST-elevation myocardial infarction // Arquivosbrasileiros de cardiologia. — 2014. — № 103 (1). — P. 69-75.
15. Au B., Smith K.J., Gariepy G., Schmitz N. The longitudinal associations between C-reactive protein and depressive symptoms: evidense from the English Longitudinal Study of Ageing (ELSA) // International journal os geriatric psychiatry. — 2014. — http://www.ncbi.nlm.nih.gov/pubmed.
16. Nesset M., Kersten H., Ulstein I.D. Brief Tests Sush as the ClockDrawing or Cognistat Can Bi Usuful Predictors of Conversion from MSI to Dementia in the ClinicalAssessment of Outpatients // Geriatr. Cogn. Dis. Extra. — 2014. — № 4 (2). — P. 70-263.
17. Захаров В.В. Нервно-психические нарушения: диагностические тесты / В.В. Захаров, Т.Г. Вознесенская. — 2-е изд. — М.: МЕДпресс-информ, 2013. — 320 с.
18. Зозуля И.С., Сыч Н.С., Боброва В.И. Возможности лечения когнитивных и эмоциональных нарушений в остром периоде инфаркта мозга // Международный неврологический журнал. — 2013. — № 5 (59). — С. 33-38.
19. Никонов В.В., Савицкая И.Б. Нейропротективные возможности корвитина для лечения острого ишемического инсульта (по материалам открытого рандомизированного исследования) // Медицина неотложных состояний. — 2010. — № 6 (31). — С. 61-70.
20. Михайлов А.А., Спасский А.А. Перспективы применения препарата мексикор в клинике внутренних болезней // Медицина. — 2012. — № 2(12). — С. 18-20.
21. Стаценко М.Е., Туркина С.В., Косивцова М.А. Возможности мексикора при его использовании в составе комбинированной терапии у больных ишемической болезнью сердца и сахарным диабетом 2-го типа // Клиническая медицина. — 2013. — № 5. — С. 59-64.