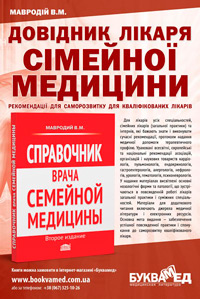 ---
СІМЕЙНІ ЛІКАРІ ТА ТЕРАПЕВТИ
---
НЕВРОЛОГИ, НЕЙРОХІРУРГИ, ЛІКАРІ ЗАГАЛЬНОЇ ПРАКТИКИ, СІМЕЙНІ ЛІКАРІ
---
КАРДІОЛОГИ, СІМЕЙНІ ЛІКАРІ, РЕВМАТОЛОГИ, НЕВРОЛОГИ, ЕНДОКРИНОЛОГИ
---
СТОМАТОЛОГИ
---
ІНФЕКЦІОНІСТИ, СІМЕЙНІ ЛІКАРІ, ПЕДІАТРИ, ГАСТРОЕНТЕРОЛОГИ, ГЕПАТОЛОГИ
---
ТРАВМАТОЛОГИ
---
ОНКОЛОГИ, (ОНКО-ГЕМАТОЛОГИ, ХІМІОТЕРАПЕВТИ, МАМОЛОГИ, ОНКО-ХІРУРГИ)
---
ЕНДОКРИНОЛОГИ, СІМЕЙНІ ЛІКАРІ, ПЕДІАТРИ, КАРДІОЛОГИ ТА ІНШІ СПЕЦІАЛІСТИ
---
ПЕДІАТРИ ТА СІМЕЙНІ ЛІКАРІ
---
АНЕСТЕЗІОЛОГИ, ХІРУРГИ
"Emergency medicine" 2 (73) 2016
Synthetic Cannabinoids Spice: Issues of Clinical Diagnostics and Emergency Medical Care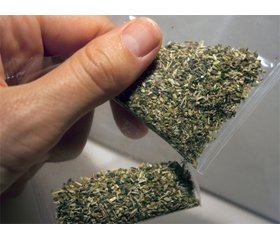 Authors:

Kurdil N.V. - Ukrainian Military Medical Academy, Department of Military Toxicology, Radiology and Medical Protection, Kyiv, Ukraine; Lutsenko O.H. - National Scientific Center of Radiation Medicine of the National Academy of Medical Sciences of Ukraine, Laboratory of Nutrition Hygiene and Food Safety, Kyiv, Ukraine; Markova S.O., Struk V.F., Bohomol A.H. - Kyiv Municipal Clinical Emergency Hospital, Kyiv, Ukraine



Categories:

Medicine of emergency



Sections:

Clinical researches
Summary
Поширення за останні роки практики вживання трав'яних сумішей для паління (так званих спайс) призвело до виникнення в Україні численних отруєнь із смертельними наслідками. Новий різновид психоактивних речовин створив для лікарів суттєві труднощі в проведенні клінічної і лабораторної діагностики та лікуванні постраждалих. Клінічна картина гострого отруєння при вживанні продуктів спайс значно відрізняється від типових симптомів отруєнь героїном і марихуаною, а хімічний склад продуктів постійно змінюється, що практично унеможливлює їх своєчасне визначення в біологічних рідинах. Основними патологічними синдромами, що спостерігаються при отруєнні сумішами спайс, є синдроми збудження, пригнічення, галюцинаторний і змішаний. У випадках отруєння тяжкого ступеня пацієнти госпіталізуються до відділення інтенсивної терапії у тяжкому стані. Типовими проявами смертельно небезпечного отруєння є токсична кома, набряк мозку, судоми, дихальна та серцево-судинна недостатність. Клінічні прояви залежать від композиції токсичних речовин у кожній окремій партії продукту спайс. Це пояснює той факт, що пацієнти протягом декількох діб потрапляють до токсикологічного відділення зі схожою симптоматикою.
Сьогодні у вітчизняній і зарубіжній літературі недостатньо систематизованих даних про клінічні прояви отруєнь, диференційну діагностику та лікування невідкладних станів, що обумовлені новими наркотичними засобами. Стаття являє собою спробу короткого огляду практичних питань з клінічної і диференційної діагностики та невідкладного лікування хворих в умовах стаціонару.
Распространение в последние годы практики употребления травяных смесей для курения (так называемых cпайс) привело к возникновению в Украине многочисленных отравлений со смертельным исходом. Новая разновидность психоактивных веществ создала для врачей значительные трудности в проведении клинической и лабораторной диагностики и лечении пострадавших. Клиническая картина острого отравления при употреблении продуктов спайс значительно отличается от типичных симптомов отравлений героином и марихуаной, а химический состав продуктов постоянно меняется, что практически делает невозможным их своевременное определение в биологических жидкостях. Основными патологическими синдромами, которые наблюдаются при отравлении смесями для курения спайс, являются синдромы возбуждения, угнетения, галлюцинаторный и смешанный. В случаях отравления средней степени пациенты госпитализируются в отделение интенсивной терапии в тяжелом состоянии. Типичными проявлениями смертельно опасного отравления являются токсическая кома, отек мозга, судороги, дыхательная и сердечно-сосудистая недостаточность. Клинические проявления зависят от композиции токсичных веществ в каждой отдельной партии продукта спайс. Это объясняет тот факт, что пациенты в течение нескольких суток попадают в токсикологическое отделение с похожей симптоматикой.
В настоящее время в отечественной и зарубежной литературе недостаточно систематизированных данных о клинических проявлениях отравлений, дифференциальной диагностике и лечении неотложных состояний, обусловленных новыми наркотическими средствами. Статья представляет собой попытку краткого обзора практических вопросов клинической и дифференциальной диагностики и неотложного лечения больных в условиях стационара.
The spread in recent years of the practice of the use of herbal smoking blends (so-called spice) has led to many fatal poisonings in Ukraine. A new kind of psychoactive substances created significant difficulties for doctors to conduct clinical and laboratory diagnosis and treatment of victims. The clinical picture of acute poisoning in the use of spice products is significantly different from the typical symptoms of heroin and marijuana poisonings, and chemical composition of products is constantly changing that makes their timely detection in biological fluids almost impossible. The main pathological syndromes observed in spice poisonings are excitation, depression, hallucinatory and mixed syndromes. In cases of severe poisoning, patients are hospitalized to the intensive care unit in serious condition. Typical symptoms of fatal poisoning is toxic coma, cerebral edema, seizures, respiratory and cardiovascular failure. Clinical manifestations depend on the composition of toxic substances in each spice product. This explains the fact that patients stay in the toxicological department for several days with similar symptoms.
Today, in the domestic and foreign literature, there is a lack of systematic data on clinical signs of poisonings, differential diagnosis and treatment of emergencies caused by new drugs. The article is an attempt to review briefly practical issues of the clinical and differential diagnosis and immediate treatment of patients in hospitals.
Keywords
суміші для паління cпайс, гострі отруєння.
смеси для курения спайс, острые ­отравления.
smoking blends spice, acute poisonings.
Objective. Generalization of international and domestic experience in clinical diagnosis and treatment of acute intoxication syndromes caused by herbal smoking mixtures (synthetic cannabinoids) poisonings, including smoking mixtures «Spice».
Material and methods
The materials of theresearch conducted in the EU and Eastern Europe on diagnosis and treatment of synthetic cannabinoids poisonings; the directives of the Ukrainian Government on these issues; operational data of specialized toxicological departments in Kyiv and Mykolaivwere studied.
Result and discussion
Expanding practice of using herbal smoking mixtures (so called Spice) has led to numerous fatal intoxications in Ukraine. A new type of psychoactive substances caused serious difficulties for doctors in conducting clinical and laboratory diagnostics and treatment of patients. Clinical picture of acute intoxications by Spice products differs from that one of heroin and marijuana intoxications greatly, and chemical composition of products is changing continuously, virtually preventing their timely determination in biological fluids. Nowadays, medical care of such intoxications is provided in Ukraine not only by specialized toxicology departments in Kyiv and Mykolaiv, but also by intensive care departments in 16 emergency hospitals in different regions of Ukraine.The problem of early diagnostics of intoxications by smoking mixtures is caused by polymorphism of clinical picture requiring differentiation from acute psychiatric disorders, infective and non-infective diseases of the central nervous system, cerebral injury, and abstinent conditions of different genesis. Complex of pathological symptoms directly depends on the composition of toxic substances in each particular Spice product lot.According to Kyiv Toxicology Centre, dozens of patients are admitted annually to the department due to acute intoxications by smoking mixtures, that constitutes about 1 % in the structure of all intoxications. The age of male patients was within 18 to 39. Basic pathological syndromes registered in patients intoxicated by Spice products included syndromes of excitation, depression, hallucinatory and mixed syndromes. Syndrome of excitation manifested itself in eye redness, contraction of pupils (with inhibited photoreaction); hypertension; tachycardia; dry mouth; anxiety, excitation, disorientation, sweeping movements; unnatural poses. Syndrome of depression has manifested itself as suppression of the general condition of a patient; fixed gaze; pale skin; general muscle weakness; retarded movements; dizziness; inhibited photoreaction of pupils; mental inhibition (often up to complete loss of productive contact); disorientation and feeling of fear. Characteristic of the syndrome of depression was also reduced facial and speech muscle tone accompanied by speech disorder, inability to pronounce a patient's own name clearly, to clarify the circumstances of intoxication. Haemodynamic disorders in the syndrome of depression have manifested themselves as tachycardia; lowering blood pressure; palpitations. Hallucinatory syndrome has manifested itself as disorientation; spontaneous laughter; talkativeness and mood swings; delusions; inadequate assessment of the situation. Mixed syndrome has manifested itself as excitation and depression phase change.The most common clinical manifestations of intoxication by Spice products included the following: pale skin; redness of the sclera; palpitations; periodic excitation onsets that changed to depression; various autonomic disorders; fluctuations in blood pressure and heart rate. Typical manifestations of fatal intoxication included the following: toxic coma, cerebral oedema, seizures, respiratory and cardiovascular failure. Obviously, clinical manifestations depended on the composition of toxic substances in each particular Spice product lot; this explains the fact that patients are admitted to the departments with similar symptoms for several days. When collecting the history of intoxication patients often mentioned the specific point of product sale. Depending on the degree of narcotic intoxication, clinical symptoms last from two to six hours, though the cases of more severe mental disorders have been registered lasting for two and more days. Intensive care mainly consisted of symptomatic treatment aimed at prevention of respiratory and cardiovascular disorders. Respiratory inhibition has been often accompanied by psychomotor excitation and an increased risk of pulmonary oedema and toxic shock, therefore specific antidotes (naloxone) and central analeptics have not been used.Test systems for diagnostics of narcotics and psychotropic substances in urine yielded no positive results, in individual cases positive test for marijuana has been registered. Given the variety of symptoms of intoxication by Spice smoking mixtures, the diagnostics of condition was based on the case history (the fact of consumption of toxic products) and combination of several symptoms: tachycardia, redness of the sclera, anxiety, hallucinations, speech disorder. Most commonly cardiovascular and neurologic disorders have been the consequences of toxic effect of excipients added to the composition of the herbal mixture, as well as the effect of narcotic mixtures.
Conclusion
Numerous cases of severe intoxications by Spice products among young people in recent years form an extremely dangerous toxicological situation in our state; therefore, the authors believe that only joint research of emergency medical care experts, toxicologists, psychiatrists, substance abuse therapists, criminalists and state control authorities can promote establishment of an effective system of prevention of fatal consequences of the designer drugs mass consumption.
Bibliography
1. Про внесення змін до Переліку наркотичних засобів, психотропних речовин і прекурсорів: пост. КМУ від 26.12.2014 р., № 712 [Електрон. ресурс]. — Режим доступу: http://zakon.rada.gov.ua.
2. Курдиль Н.В. Актуальные вопросы клинической и лабораторной диагностики отравлений курительными смесями «Спайс» / И.С. Зозуля, О.В. Иващенко, А.Г. Богомол, В.Ф. Струк // Мат-ли IV Міжнародного медичного конгресу «Впровадження сучасних досягнень медичної науки в практику охорони здоров'я», Київ, 15–17 квітня 2015 р. — ​С. 109.
3. Курдиль Н.В. Актуальные вопросы токсикологии и лабораторной идентификации синтетических каннабиноидов (подготовлено по материалам Европейского центра мониторинга наркотиков и наркомании — ​EMCDDA) // Медицина неотложных состояний. — 2015. — № 2(65). — ​С. 9-18.
4. American Association of Poison Control Centers / Synthetic Marijuana Data Updated March 15, 2012. URL: http://www.aapcc.org.
5. Brewer T.L., Collins M. A review of clinical manifestations in adolescent and young adults after use of synthetic cannabinoids // J. Spec. Pediatr. Nurs. — 2014 Apr. — 19(2). — 119-26.
6. Castellanos D., Singh S., Thornton G., Avila M., Moreno A. Synthetic cannabinoid use: A case series of adolescents // J. Adolescent Health. — 2011. — 49. — 347.
7. Centers for Disease Control and Prevention: Acute kidney injury associated with synthetic cannabinoid use-multiple states 2012 // Morb. Mortal. Wkly Rep. — 2013. — ​Vol. 62. — ​Р. 93-8.
8. Cohen J., Morrison S., Greenberg J., Saidinejad M. Clinical presentation of intoxication due to synthetic cannabinoids // Pediatrics. — 2012. — 129. — ​e1064.
9. Davis C., Boddington D. Teenage cardiac arrest following abuse of synthetic cannabis // Heart Lung. Circ. — 2015 Oct. — 24(10). — ​e162-3.
10. Dines A.M., Wood D.M., Galicia M., Yates C.M., Heyerdahl F., Hovda K.E., Giraudon I., Sedefov R.; Euro-DEN Research Group, Dargan PI. Presentations to the Emergency Department Following Cannabis use a Multi-Centre Case Series from Ten European Countries // J. Med. Toxicol. — 2015 Dec. — 11(4). — 415-21.
11. Faircloth J., Khandheria B., Shum S. Case report: Adverse reaction to synthetic marijuana // Am. J. Addict. — 2012. — 21. — 289.
12. Fattore L., Fratta W. Beyond THC: The New Generation of Cannabinoid Designer Drugs // Front Behav. Neurosci. — 2011 Sep 21. — 5. — 60.
13. Forrester M., Kleinschmidt K., Schwarz E., Young A. Synthetic cannabinoid and marijuana exposures reported to poison centers // Hum. Exp. Toxicol. — 2012. — 31. — 1006.
14. Hancock-Allen J.B., Barker L., VanDyke M., Holmes D.B. Notes from the Field: Death Following Ingestion of an Edible Marijuana Product. Colorado, March 2014 // Morb. Mortal. Wkly Rep. — 2015 Jul 24. — 64(28). — 771-2.
15. Helander A., Beckberg M., Hulten P., Al-Saffar Y., Beck O. Detection of new psychoactive substance use among emergency room patients: results from the Swedish STRIDA project // Forensic. Sci Int. — 2014 Oct. — 243. — 23-9.
16. Heath T., Burroughs Z., Thompson J., Tecklenburg F. Acute intoxication caused by a synthetic cannabinoid in two adolescents // J. Pediatr. Pharmacol. Ther. — 2012. — 17. — 177.
17. Henquet C., Krabbendam L., Spauwen J., Kaplan C., Lieb R., Wittchen H.U., Van Os J. Prospective cohort study of cannabis use, predisposition for psychosis, and psychotic symptoms in young people // BMJ. — 2005. — 330. — 11.
18. Hermanns-Clausen M., Kneisel S., Hutter M., Szabo B. Acute intoxication by synthetic cannabinoids — ​Four case reports // Drug Test. Anal. — 2013. — 5. — 790.
19. Hopkins C.Y., Gilchrist B.L. A case of cannabinoid hyperemesis syndrome caused by synthetic cannabinoids // J. Emerg. Med. — 2013. — 45. — 544.
20. Hoyte C.O., Jacob J., Monte A.A., Al-Jumaan M., Bronstein A.C., Heard K.J. A characterization of synthetic cannabinoid exposures reported to the National Poison Data System in 2010 // Ann. Emerg. Med. — 2012. — 60. — 435.
21. Hudson S., Ramsey J. The emergence and analysis of synthetic cannabinoids // Drug Test. Anal. — 2011. — ​Vol. 3, № 7–8. — ​P. 466-478.
22. Hurst D., Loeffler G., McLay R. Psychosis associated with synthetic cannabinoid agonists: A case series // Am. J. Psychiatry. — 2011. — 168. — 1119.
23. Jinwala F.N., Gupta M. Synthetic cannabis and respiratory depression // J. Child Adol. Psychop. — 2012. — 22. — 459.
24. Locatelli C.A., Lonati D., Giampreti A., Petrolini V., Vecchio S., Rognoni C., Bigi S., Buscaglia E., Mazzoleni M., Manzo L., Papa P., Valli A., Rimondo C., Serpelloni G. New synthetic cannabinoids intoxications in Italy: clinical identification and analytical confirmation of cases // The J. Emerg. Med. — 2011. — ​Vol. 41, № 2. — ​P. 220.
25. Mills B., Yepes A., Nugent K. Synthetic Cannabinoids // Am. J. Med. Sci. — 2015 Jul. — 350(1). — 59-62.
26. Schlossarek S., Kempkensteffen J., Reimer J., Verthein U. Psychosocial Determinants of Cannabis Dependence: A Systematic Review of the Literature // Eur. Addict. Res. — 2016. — 22(3). — 131-44.
27. Schneir A.B., Cullen J., Ly B.T. «Spice» girls: synthetic cannabinoid intoxication // J. Emerg. Med. — 2011. — ​Vol. 40, № 3. — ​P. 296-299.
28. Sinchez A.J., Garcia-Merino A. Neuroprotective agents: cannabinoids // Clin. Immunol. — 2012. — ​Vol. 142, № 1. — ​P. 57-67.
29. Simmons J.R., Skinner C.G., Williams J., Kang C.S., Schwartz M.D., Wills B.K. Intoxication from smoking «spice» // Ann. Emerg. Med. — 2011. — ​Vol. 57, № 2. — ​P. 187-188.
30. Synthetic cannabinoids in herbal products // UNODS, 2011. — 24 p. URL: http://www.unodc.org/documents/scientific/Synthetic_Cannabinoids.pdf.
31. Thornton S.L., Wood C., Friesen M.W., Gerona R.R. Synthetic cannabinoid use associated with acute kidney injury // Clin. Toxicol. — 2013. — 51. — 189.
32. Tung C.K., Chiang T.P., Lam M. Acute mental disturbance caused by synthetic cannabinoid: A potential emerging substance of abuse in Hong Kong // East Asian Arch. Psychiatry. — 2012. — 22. — 31.
33. Tuv S.S., Strand M.C., Karinen R., Аiestad E.L., Christophersen A.S., Vindenes V. Effect and occurrence of synthetic cannabinoids // Tidsskr. Nor. Laegeforen. — 2012 Oct 30. — 132(20). — 2285-8.
34. Understanding the «Spice» phenomenon // European Monitoring Centre for Drugs and Drug Addiction (EMCDDA), 2009. — 37 p.
35. Vandrey R., Dunn K.E., Fry J.A., Girling E.R. A survey study to characterize use of Spice products (synthetic cannabinoids) // Drug Alcohol. Depend. — 2012. — ​Vol. 120, № 1–3. — ​P. 238-241.
36. Young A.C., Schwarz E., Medina G., Obafemi A., Feng S.Y., Kane C., Kleinschmidt K. Cardiotoxicity associated with the synthetic cannabinoid, K9, with laboratory confirmation // Am. J. Emerg. Med. — 2012. — 30. — ​e5.
37. Zimmermann U.S., Winkelmann P.R., Pilhatsch M., Nees J.A., Spanagel R., Schulz K. Withdrawal phenomena and dependence syndrome after the consumption of «spice gold» // Dtsch. Arztebl. Int. — 2009. — ​Vol. 106, № 27. — ​P. 464-467.