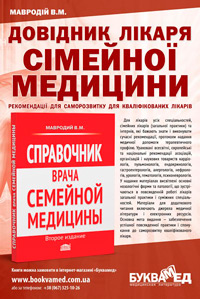 ---
СІМЕЙНІ ЛІКАРІ ТА ТЕРАПЕВТИ
---
НЕВРОЛОГИ, НЕЙРОХІРУРГИ, ЛІКАРІ ЗАГАЛЬНОЇ ПРАКТИКИ, СІМЕЙНІ ЛІКАРІ
---
КАРДІОЛОГИ, СІМЕЙНІ ЛІКАРІ, РЕВМАТОЛОГИ, НЕВРОЛОГИ, ЕНДОКРИНОЛОГИ
---
СТОМАТОЛОГИ
---
ІНФЕКЦІОНІСТИ, СІМЕЙНІ ЛІКАРІ, ПЕДІАТРИ, ГАСТРОЕНТЕРОЛОГИ, ГЕПАТОЛОГИ
---
ТРАВМАТОЛОГИ
---
ОНКОЛОГИ, (ОНКО-ГЕМАТОЛОГИ, ХІМІОТЕРАПЕВТИ, МАМОЛОГИ, ОНКО-ХІРУРГИ)
---
ЕНДОКРИНОЛОГИ, СІМЕЙНІ ЛІКАРІ, ПЕДІАТРИ, КАРДІОЛОГИ ТА ІНШІ СПЕЦІАЛІСТИ
---
ПЕДІАТРИ ТА СІМЕЙНІ ЛІКАРІ
---
АНЕСТЕЗІОЛОГИ, ХІРУРГИ
"Emergency medicine" Том 16, №3, 2020
Change of the indicator enzyme levels in detoxication process including plasma sorption in the stage of intensive treatment
Comprehensive treatment of severe diseases, accompanied by liver (acute and chronic), renal (acute and chronic) and hepatic-renal failure syndromes, requires intensification in therapeutic measures involving the introduction of efferent therapy (plasmapheresis, hemosorption, plasma sorption, etc.). Direct damage of the liver parenchyma, its functional load under the conditions of these syndromes is due to the depth of cytolytic processes, characterized by an increase in the level of indicator enzymes: alanine aminotransferase (ALT), aspartate aminotransferase (AST), alkaline phosphatase (ALP), and others.
The purpose was to study the dynamics of levels of indicator enzymes of ALT, AST, ALP, and others in the process ...
For the full article you need to subscribe to the magazine.
Bibliography
Лисенюк В.П., Симоненко Г.Г., Головчанський О.М. та ін. Методи комплементарної медицини в сучасній лікарській практиці. Проблемы медицины. 1998. № 1. С. 4-7.
Лопаткин И.А., Лопухин Ю.М. Эфферентные методы в медицине. М.: Медицина, 1989. С. 27-170.
Калугин В.А., Акентьев С.А., Акентьев И.С. Сочетанная эфферентная терапия почечно-печеночной недостаточности. Нефрология. 2003. Т. 7. Прил. 1. С. 313.
Коновчук В.Н., Калугин В.А., Акентьев С.А., Кокалко Н.Н. Плазмосорбция при лечении больных с эндотоксикозами в условиях интенсивной терапии. Эфферентная терапия. 2003. № 1. С. 138.