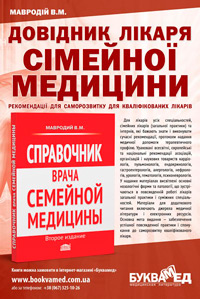 ---
СІМЕЙНІ ЛІКАРІ ТА ТЕРАПЕВТИ
---
НЕВРОЛОГИ, НЕЙРОХІРУРГИ, ЛІКАРІ ЗАГАЛЬНОЇ ПРАКТИКИ, СІМЕЙНІ ЛІКАРІ
---
КАРДІОЛОГИ, СІМЕЙНІ ЛІКАРІ, РЕВМАТОЛОГИ, НЕВРОЛОГИ, ЕНДОКРИНОЛОГИ
---
СТОМАТОЛОГИ
---
ІНФЕКЦІОНІСТИ, СІМЕЙНІ ЛІКАРІ, ПЕДІАТРИ, ГАСТРОЕНТЕРОЛОГИ, ГЕПАТОЛОГИ
---
ТРАВМАТОЛОГИ
---
ОНКОЛОГИ, (ОНКО-ГЕМАТОЛОГИ, ХІМІОТЕРАПЕВТИ, МАМОЛОГИ, ОНКО-ХІРУРГИ)
---
ЕНДОКРИНОЛОГИ, СІМЕЙНІ ЛІКАРІ, ПЕДІАТРИ, КАРДІОЛОГИ ТА ІНШІ СПЕЦІАЛІСТИ
---
ПЕДІАТРИ ТА СІМЕЙНІ ЛІКАРІ
---
АНЕСТЕЗІОЛОГИ, ХІРУРГИ
"Emergency medicine" Том 16, №3, 2020
Клинический опыт opioid free anaesthesia при радикальной мастэктомии
Authors:

Йовенко И.А., Гавриченко Д.Г., Петров В.В. ООО «Дом Медицины «Odrex», г. Одесса, Украина Международный гуманитарный университет, г. Одесса, Украина



Categories:

Medicine of emergency



Sections:

Medical forums
Введение. Хирургическое лечение опухолей молочной железы в виде радикальной мастэктомии с удалением регионарных лимфоузлов обычно выполняют в условиях общей анестезии с использованием опиатов. Безопиоидная анестезия является современной технологией, которая позволяет уменьшить частоту послеоперационной тошноты, рвоты, ускорить активизацию пациентов, их выписку из больницы и улучшить качество периоперационного обезболивания.
Mатериалы и методы. На протяжении 2019 г. под нашим наблюдением находились 9 пациенток с радикальной мастэктомией по поводу рака молочной железы (ASA II–III). Методика анестезии включала использование стандартного мониторинга, в/в индукцию пропофола (2–3 мг/кг) с добавлением кетамина 15 мг, установку ларингомаски i-Gel, вспомогательную вентиляцию с поддержкой давлением под конт ...
For the full article you need to subscribe to the magazine.
Bibliography
Tripathy S., Rath S., Agrawal S., et al. Opioid-free anesthesia for breast cancer surgery: An observational study. J. Anaesthesiol. Clin. Pharmacol. 2018. 34 (1). 35-40.
Nair A.S., Seelam S., Naik V., Rayani B.K. Opioid-free mastectomy in combination with ultrasound-guided erector spinae block: A series of five cases. Indian J. Anaesth. 2018. 62. 632-634.
Forget P., Aguirre J.A., Bencic I. et al. How Anesthetic, Analgesic and Other Non-Surgical Techniques During Cancer Surgery Might Affect Postoperative Oncologic Outcomes: A Summary of Current State of Evidence. Cancers. 2019. 11. 592. doi: 10.3390/cancers11050592.
Boysen P.G., Pappas M.M., Evans B. An Evidence-Based Opioid-Free Anesthetic Technique to Manage Perioperative and Periprocedural Pain. Ochsner. Journal. 2018. 18 (2). 121-125. doi: 10.31486/toj.17.0072.