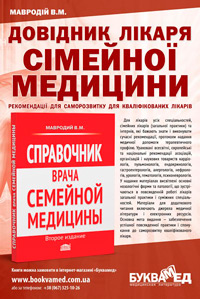 ---
СІМЕЙНІ ЛІКАРІ ТА ТЕРАПЕВТИ
---
НЕВРОЛОГИ, НЕЙРОХІРУРГИ, ЛІКАРІ ЗАГАЛЬНОЇ ПРАКТИКИ, СІМЕЙНІ ЛІКАРІ
---
КАРДІОЛОГИ, СІМЕЙНІ ЛІКАРІ, РЕВМАТОЛОГИ, НЕВРОЛОГИ, ЕНДОКРИНОЛОГИ
---
СТОМАТОЛОГИ
---
ІНФЕКЦІОНІСТИ, СІМЕЙНІ ЛІКАРІ, ПЕДІАТРИ, ГАСТРОЕНТЕРОЛОГИ, ГЕПАТОЛОГИ
---
ТРАВМАТОЛОГИ
---
ОНКОЛОГИ, (ОНКО-ГЕМАТОЛОГИ, ХІМІОТЕРАПЕВТИ, МАМОЛОГИ, ОНКО-ХІРУРГИ)
---
ЕНДОКРИНОЛОГИ, СІМЕЙНІ ЛІКАРІ, ПЕДІАТРИ, КАРДІОЛОГИ ТА ІНШІ СПЕЦІАЛІСТИ
---
ПЕДІАТРИ ТА СІМЕЙНІ ЛІКАРІ
---
АНЕСТЕЗІОЛОГИ, ХІРУРГИ
"Emergency medicine" Том 16, №6, 2020
Glucocorticoids in the treatment of acute respiratory distress syndrome: pros and cons. Literature review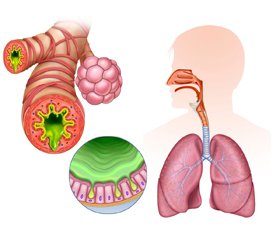 Summary
Летальність від гострого респіраторного дистрес-синдрому залишається високою, незважаючи на впровадження сучасних технологій респіраторної підтримки та екстракорпоральних методів оксигенації. Значною мірою це зумовлено дизрегульованою запальною відповіддю організму на пошкоджуючий фактор, прогресивним ураженням альвеолярно-капілярної мембрани і, як наслідок, критичною редукцією газообміну в легенях. Глюкокортикостероїди належать до потужних протизапальних препаратів, що пояснює мотивацію клініцистів призначати ці ліки у хворих із тяжким перебігом респіраторного дистрес-синдрому. У літературному огляді проведено аналіз наукових досліджень, які як підтримують ефективність, так і заперечують користь від застосування глюкокортикостероїдів при респіраторному дистрес-синдромі. Згідно з наведеними в огляді даними, глюкокортикостероїди можуть бути ефективними, якщо застосовуються в ранній стадії захворювання (перші 5–7 днів) і у низьких дозах із пролонгованим уведенням. Щодо вибору пацієнтів, то такими слід вважати хворих із середньотяжким і тяжким респіраторним дистрес-синдромом (PaO2/FiO2 < 200), в яких, незважаючи на застосування адекватної стратегії штучної вентиляції легень, відбувається прогресивне зниження оксигенації.
Летальность при остром респираторном ди­стресс-синдроме остается высокой, несмотря на внедрение современных технологий респираторной поддержки и экстракорпоральных методов оксигенации. В значительной степени это обусловлено дизрегулированным воспалительным ответом организма на повреждающий фактор, прогрессивным повреждением альвеолярно-капиллярной мембраны, и, как следствие, критической редукцией газообмена в легких. Глюкокортикостероиды относятся к мощным противовоспалительным препаратам, что объясняет мотивацию клиницистов назначать эти препараты у больных с тяжелым течением острого респираторного дистресс-синдрома. В литературном обзоре проведен анализ научных исследований, которые как поддерживают эффективность, так и отрицают пользу от применения глюкокортикостероидов при остром респираторном дистресс-синдроме. Согласно приведенным в обзоре данным, глюкокортикостероиды могут быть эффективными, если применяются в ранней стадии заболевания (первые 5–7 дней) и в низких дозах с пролонгированным введением. Говоря о критериях выбора пациентов, такими следует считать больных со среднетяжелым и тяжелым респираторным дистресс-синдромом (PaO2/FiO2 < 200), у которых, несмотря на применение адекватной стратегии искусственной вентиляции легких, происходит прогрессивное снижение оксигенации.
Mortality due to acute respiratory distress syndrome remains high despite the introduction of modern mechanical ventilation technologies and extracorporeal membrane oxygenation methods. This is explained mostly by the dysregulated inflammatory response of the organism to the stress factor and the progressive damage of the alveolar-capillary membrane and, as a consequence, the critical reduction of gas exchange in the lungs. Glucocorticoids are among the powerful anti-inflammatory drugs that explains the motivation of clinicians to admi­nister these agents to the patients with severe respiratory distress syndrome. The literature review analyzes the scientific findings that support the efficacy and deny the benefits of glucocorticoids in acute respiratory distress syndrome. According to scientific data, glucocorticoids can be effective if they are used in the early stages of the disease (first 5–7 days) and in low doses with prolonged administration. As for the choice of patients, we may consider those with moderate to severe and severe respiratory distress syndrome (PaO2/FiO2 < 200) who had a progressive decrease in oxygenation despite the use of an adequate mechanical ventilation strategy.
Keywords
гострий респіраторний дистрес-синдром; глюкокортикостероїди; огляд
острый респираторный дистресс-синдром; глюкокортикостероиды; обзор

acute respiratory distress syndrome; glucocorticoids; review
For the full article you need to subscribe to the magazine.
Bibliography
Hough C.L. Should we ever give steroids to ARDS patients? Clin. Chest. Med. 2014. 35(4). 781-795.
Ashbaugh D.G., Bigelow D.B., Petty T.L., Levine B.E. Acute respiratory distress in adults. Lancet. Aug 12 1967. 2(7511). 319-323.
Matthay M.A., Ware L.B., Zimmerman G.A. The acute respiratory distress syndrome. J. Clin. Invest. Aug 1 2012. 122(8). 2731-2740. [PubMed: 22850883].
Thompson B.T. Corticosteroids for ARDS. Minerva anestesiologica. Jun 2010. 76(6). 441-447.
Newton R. Molecular mechanisms of glucocorticoid action: what is important? Thorax. Jul 2000. 55(7). 603-613.
Wiegers G.J., Reul J.M. Induction of cytokine receptors by glucocorticoids: functional and pathological significance. Trends in pharmacological sciences. Aug 1998. 19(8). 317-321.
Thompson B.T. Glucocorticoids and acute lung injury. Crit. Care Med. Apr 2003. 31(4 Suppl). S253-257.
Katzenstein A.L., Bloor C.M., Liebow A.A. Diffuse alveolar damage: The role of oxygen, shock, and related factors. Am. J. Pathol. 1976. 85. 209-228.
Schein R.M., Bergman R., Marcial E.H. et al. Complement activation and corticosteroid therapy in the development of the adult respiratory distress syndrome. Chest. Jun 1987. 91(6). 850-854. [PubMed: 3556054]
Weigelt J.A., Norcross J.F., Borman K.R., Snyder W.H. 3rd. Early steroid therapy for respiratory failure. Archives of surgery. May 1985. 120(5). 536-540.
Bernard G.R., Luce J.M., Sprung C.L. et al. High-dose corticosteroids in patients with the adult respiratory distress syndrome. N. Engl. J. Med. Dec 17 1987. 317(25). 1565-1570.
Meduri G.U., Golden E., Freire A.X. et al. Methylprednisolone infusion in early severe ARDS: results of a randomized controlled trial. Chest. Apr 2007. 131(4). 954-963.
Ruan S.Y., Lin H., Huang C. et al. Exploring the heterogeneity of effects of corticosteroids on acute respiratory distress syndrome: a systematic review and meta-analysis. Critical. Care. 2014. 18. R63. http://ccforum.com/content/18/2/R63
Arabi Y., Mandourah Y., Al-Hameed F. et al. Corticosteroids for Critically Ill Patients with MERS. Am. J. Respir. Crit. Care Med. Mar 2018. 197(6). 757-767.
Li H., Yang S.G., Gu L., Zhang Y., Yan X.X., Liang Z.A. et al. Effect of low-to-moderate-dose corticosteroids on mortality of hospitalized adolescents and adults with influenza A (H1N1) pdm09 viral pneumonia. Influenza and Other Respiratory Viruses. 2017. 11(4). 345-54.
Yang Z.G., Lei X.L., Li X.L. Early application of low-dose glucocorticoid improves acute respiratory distress syndrome: A meta-analysis of randomized controlled trials. Experimental and Therapeutic Medicine. 22 Feb 2017. 13(4). 1215-1224.
Meduri G.U., Siemieniuk R.A., Ness R.A., Samuel J., Seyler S.J. Prolonged low-dose methylprednisolone treatment is highly effective in reducing duration of mechanical ventilation and mortality in patients with ARDS. Journal of Intensive Care. 2018. 6. 53. https://doi.org/10.1186/s40560-018-0321-9.
Moreno G., Rodríguez A., Reyes L. et al. Corticosteroid treatment in critically ill patients with severe influenza pneumonia: a propensity score matching study. Intensive Care Med. 2018. 44(9). 1470-1482.
Villar J., Ferrando C., Martínez D. et al. Dexamethasone treatment for the acute respiratory distress syndrome: a multicentre, randomised controlled trial. Lancet Respir. Med. 2020 Mar. 8(3). 267-276.
Clinical management of severe acute respiratory infection (SARI) when COVID-19 disease is suspected: Interim guidance V 1.2. https://www.who.int/docs/default-source/coronaviruse/clinical-management-of-novel-cov.pdf
Wei Zhou, Yisi Liu, Dongdong Tian et al. Potential benefits of precise corticosteroids therapy for severe 2019-nCoV pneumonia. Signal Transduction and Targeted Therapy. 2020. 5. 18. https://doi.org/10.1038/s41392-020-0127-9.
George L. Anesi. Coronavirus disease 2019 (COVID-19): Critical care issues. https://www.uptodate.com/contents/coronavirus-disease-2019-covid-19-critical-care-issues.
Huang C., Wang Y., Li X., Ren L. et al. Clinical features of patients infected with 2019 novel coronavirus in Wuhan, China. Lancet. 2020. 395. 497-506.
Alhazzani W., Hylander M., Yaseen M., Arabi Y. et al. Surviving Sepsis Campaign: guidelines on the management of critically ill adults with Coronavirus Disease. 2019 (COVID-19). https://link.springer.com/article/10.1007/s00134-020-06022-5.
Máca J., Jor O., Holub M. et al. Past and Present ARDS Mortality Rates: A Systematic Review. Respir. Care. 2017. 62(1). 113-122.
Jason Phua, Joan R. Badia, Neill K.J. et al. Has Mortality from Acute Respiratory Distress Syndrome decreased over Time? A Systematic Review. Am. J. Respir. Crit. Care Med. 2009. (179). 220-227.