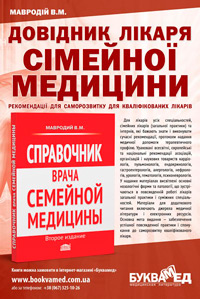 ---
СІМЕЙНІ ЛІКАРІ ТА ТЕРАПЕВТИ
---
НЕВРОЛОГИ, НЕЙРОХІРУРГИ, ЛІКАРІ ЗАГАЛЬНОЇ ПРАКТИКИ, СІМЕЙНІ ЛІКАРІ
---
КАРДІОЛОГИ, СІМЕЙНІ ЛІКАРІ, РЕВМАТОЛОГИ, НЕВРОЛОГИ, ЕНДОКРИНОЛОГИ
---
СТОМАТОЛОГИ
---
ІНФЕКЦІОНІСТИ, СІМЕЙНІ ЛІКАРІ, ПЕДІАТРИ, ГАСТРОЕНТЕРОЛОГИ, ГЕПАТОЛОГИ
---
ТРАВМАТОЛОГИ
---
ОНКОЛОГИ, (ОНКО-ГЕМАТОЛОГИ, ХІМІОТЕРАПЕВТИ, МАМОЛОГИ, ОНКО-ХІРУРГИ)
---
ЕНДОКРИНОЛОГИ, СІМЕЙНІ ЛІКАРІ, ПЕДІАТРИ, КАРДІОЛОГИ ТА ІНШІ СПЕЦІАЛІСТИ
---
ПЕДІАТРИ ТА СІМЕЙНІ ЛІКАРІ
---
АНЕСТЕЗІОЛОГИ, ХІРУРГИ
"Emergency medicine" Том 17, №4, 2021
Correction of redox metabolism and the relationship of markers of systemic chronic inflammation with a measure of overall survival in cancer patients with multiorgan resections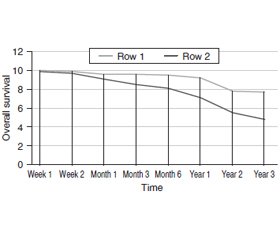 Summary
Актуальність. Згідно з даними літератури, поліорганні резекції проводяться з найбільш радикальним видаленням здорової тканини. Тому існує необхідність у найбільш сприятливій підготовці пацієнта до періопераційної терапії для зменшення подальших ускладнень, отримання поліпшених клінічних та патологічних прогностичних показників, збільшення загальної виживаності. Мета: корекція окиснювально-відновного метаболізму на основі параметрів окисної модифікації білків, ступеня їх катаболічної реакції та даних про ферментативний стан й перекисне окислення ліпідів у хворих на рак із поліорганними резекціями на органах шлунково-кишкового тракту в умовах періопераційної інтенсивної терапії. Матеріали та методи. У дослідженні взяли участь 117 онкологічних хворих віком 67,6 ± 3,7 року з місцево-поширеними пухлинними процесами шлунково-кишкового тракту. Були проведені дослідження ферментативного стану, перекисного окислення ліпідів та окисної модифікації білків, як щодо ступеня фрагментації їх продуктів у спонтанних реакціях, індукованих залізом, так і рівня білкових молекул середньої маси. Визначали циркулюючі рівні фактора некрозу пухлини альфа, інтерлейкіну-6 та -8 у сироватці. Аналіз виживаності проводили за методом Каплана — Меєра. Результати. При дослідженні пацієнтів спостерігається покращення показників окисної модифікації білка та перекисного окислення ліпідів. Продемонстровано залежність виживаності онкологічних хворих із поліорганними резекціями від рівнів фактора некрозу пухлини альфа, інтерлейкіну-6 та -8 у сироватці крові. Висновки. Проведення періопераційної інтенсивної терапії дозволяє вірогідно відновити показники ферментативного стану, продуктів перекисного окислення ліпідів та окисної модифікації білка (на четвертий день та другий тиждень, р < 0,05). Це дає нам підстави рекомендувати визначення цих параметрів у групі онкологічних хворих та впровадження метаболічної інтенсивної терапії. У групі комбінації L-орнітин-L-аспартату та кверцетину з повідоном було виявлено найнижчі показники системного хронічного запалення та найкращу загальну виживаність.
Background. According to the literature, multiorgan resections are carried out with the most radical removal of healthy tissue. Therefore, there is a need for the most favorable preparation of the patient with perioperative therapy to reduce further complications with obtaining improved clinical and pathological prognostic indicators to increase the overall survival. Purpose: correction of redox metabolism based on the data of the oxidative modification of proteins, degree of their catabolic reaction, and data on the enzymatic state and lipid peroxidation in cancer patients with multiorgan resections on the gastrointestinal tract under conditions of perioperative intensive care. Materials and methods. The study involved 117 cancer patients aged 67.6 ± 3.7 years with locally advanced tumor processes of the gastrointestinal tract. Studies have been conducted on the enzymatic state, lipid peroxidation and oxidative modification of proteins, both in terms of the degree of fragmentation of their products in spontaneous and iron-induced reactions, and the level of medium-weight protein molecules. Serum levels of circulating tumor necrosis factor alpha, interleukin-6 and -8 were determined. Survival analysis was performed using the Kaplan-Meier method. Results. The study of patients has shown an improvement in the indicators of oxidative modification of proteins and lipid peroxidation. Survival in cancer patients with multiorgan resections demonstrated dependence on the levels of tumor necrosis factor alpha, interleukin-6 and -8 in the blood serum. Conclusions. Conducting perioperative intensive care makes it possible to reliably restore indicators of the enzymatic state, lipid peroxidation and oxidative protein modification products (on the fourth day and second week, p < 0.05). This gives us grounds for recommending the determination of these parameters in the group of cancer patients and the implementation of metabolic intensive care. In the group of L-ornithine L-aspartate and quercetin combination with povidone, the lowest indicators of systemic chronic inflammation and the best overall survival were found.
Keywords
модифікація білків; перекисне окислення ліпідів; окиснювально-відновний гомеостаз; періопераційна терапія; поліорганні резекції; загальна виживаність
modification of proteins; lipid peroxidation; redox homeostasis; perioperative therapy; multiorgan resection; overall survival
For the full article you need to subscribe to the magazine.
Bibliography
Fitzmaurice C., Allen C., Barber R.M. et al. Global, regional, and national cancer incidence, mortality, years of life lost, years lived with disability, and disability-adjusted life-years for 32 cancer groups, 1990 to 2015: a systematic analysis for the global burden of disease study. JAMA Oncol. 2017. 3(4). 524-548. doi: 10.1001/jamaoncol.2016.5688.
Bartos A., Bartos D., Stoian R. et al. Short-term outcome and survival after multiorgan resection for locally advanced colo-rectal cancer. Identification of risk factors. Ann. Ital. Chir. 2018. 89. 229-236.
Ferro A., Peleteiro B., Malvezzi M. et al. Worldwide trends in gastric cancer mortality (1980–2011), with predictions to 2015, and incidence by subtype. Eur. J. Cancer. 2014. 50(7). 1330-1344. doi: 10.1016/j.ejca.2014.01.029. Epub 2014 Mar 17.
Spolverato G., Ejaz A., Kim Y. et al. Prognostic performance of different lymph node staging systems after curative intent resection for gastric adenocarcinoma. Ann. Surg. 2015. 262(6). 991-998. doi: 10.1097/SLA.0000000000001040.
Hlaváčová L., Vrba R., Gregořík M. et al. Multiple organ resection for extensive lymphoma in the abdominal cavity. Rozhledy v chirurgii. 2017. 96(1). 37-40.
Kurahashi T. Roles of antioxidative enzymes in wound healing. Journal of Developmental Biology. 2015. 3. 57-70. doi: 10.3390/jdb3020057.
Yang H.Y., Lee T.H. Antioxidant enzymes as redox-based biomarkers: a brief review. BMB Rep. 2015. 48(4). 200-208.
Schmitt B., Vicenzi M., Garrel C. et al. Effects of N-acetylcysteine, oral glutathione (GSH) and a novel sublingual form of GSH on oxidative stress markers: a comparative crossover study. Redox Biology. 2015. 6. 198-205. doi: 10.1016/j.redox.2015.07.012.
Rinnerthaler M., Bischof J., Streubel M. et al. Oxidative stress in aging human skin. Biomolecules. 2015. 5(2). 545-589. doi: 10.3390/biom5020545.
Beitz J.M. Pharmacologic impact (aka "Breaking bad") of medications on wound healing and wound development: a literature-based overview. Ostomy Wound Manage. 2017. 63(3). 18-35.
Taburets O.V., Grinchenko O.O., Dvorschenko K.O. et al. Influence of the melanin on the state of prooxidant-antioxidant homeostasis in blood serum at the rats with the full-thickness skin wound. Bulletin of Problems Biology and Medicine. 2017. 1(135): 191-196.
Moradi G., Karimi K., Esmailnasab N. et al. Survival of patients with stomach cancer and its determinants in Kurdistan. Asian Pac. J. Cancer Prev. 2016. 17(7). 3243-3248.
Tanase M., Urbanska A.M., Zolla V. et al. Role of carbonyl modifications on aging-associated protein aggregation. J. Scientific Reports. 2016. 6. 1-14. doi: 10.1038/srep19311.
Cherkashyna L.V., Shklyar S.P., Bilovol A.M. (ed.). Free radical oxidation in systemic dermatoses. 1st ed. Kharkiv: KhSMU, 2007.