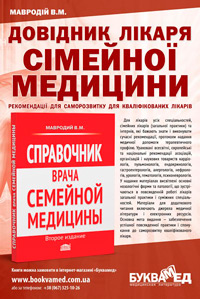 ---
СІМЕЙНІ ЛІКАРІ ТА ТЕРАПЕВТИ
---
НЕВРОЛОГИ, НЕЙРОХІРУРГИ, ЛІКАРІ ЗАГАЛЬНОЇ ПРАКТИКИ, СІМЕЙНІ ЛІКАРІ
---
КАРДІОЛОГИ, СІМЕЙНІ ЛІКАРІ, РЕВМАТОЛОГИ, НЕВРОЛОГИ, ЕНДОКРИНОЛОГИ
---
СТОМАТОЛОГИ
---
ІНФЕКЦІОНІСТИ, СІМЕЙНІ ЛІКАРІ, ПЕДІАТРИ, ГАСТРОЕНТЕРОЛОГИ, ГЕПАТОЛОГИ
---
ТРАВМАТОЛОГИ
---
ОНКОЛОГИ, (ОНКО-ГЕМАТОЛОГИ, ХІМІОТЕРАПЕВТИ, МАМОЛОГИ, ОНКО-ХІРУРГИ)
---
ЕНДОКРИНОЛОГИ, СІМЕЙНІ ЛІКАРІ, ПЕДІАТРИ, КАРДІОЛОГИ ТА ІНШІ СПЕЦІАЛІСТИ
---
ПЕДІАТРИ ТА СІМЕЙНІ ЛІКАРІ
---
АНЕСТЕЗІОЛОГИ, ХІРУРГИ
"Emergency medicine" Том 17, №4, 2021
Influence of thyroid-stimulating hormone on the recurrence after radiofrequency ablation for atrial fibrillation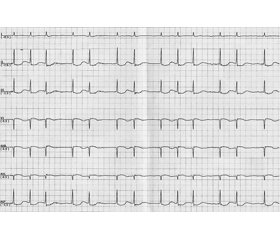 Summary
Фібриляція передсердь є одним із найпоширеніших стійких порушень серцевого ритму й пов'язана з підвищеним ризиком смертності та захворюваності внаслідок тромбоемболічних ускладнень та серцевої недостатності. Важливо підкреслити, що існує величезна кількість факторів розвитку фібриляції передсердь. Загальновідомо, що аберації гормонів щитоподібної залози мають проаритмогенний ефект і підвищують ризик серцево-судинних захворювань. Визнано, що гіпертиреоз або тиреотоксикоз є базовим фактором ризику щодо розвитку фібриляції передсердь. Проте роль гіпотиреозу в аритмогенезі передсердь менш визнана й до кінця не зрозуміла. Для лікування фібриляції передсердь на даний час активно застосовується радіочастотна катетерна абляція, яка в більшості випадків має високу ефективність і стійкий ефект. Однак рецидив надшлуночкової тахіаритмії може спостерігатися в деяких пацієнтів навіть після радіочастотної катетерної абляції. У пацієнтів із гіпотиреозом або навіть високим нормальним рівнем тиреотропного гормона в анамнезі частіше спостерігається рецидив надшлуночкової тахіаритмії після радіочастотної катетерної абляції. Отже, рівень тиреотропного гормона слід визначати в пацієнтів, які перенесли радіочастотну катетерну абляцію при фібриляції передсердь, особливо пароксизмальну форму фібриляції передсердь. Слід зазначити, що оцінка й корекція всіх модифікуючих факторів ризику перед виконанням радіочастотної катетерної абляції може запобігти рецидивам надшлуночкових пароксизмальних аритмій, поліпшити прогноз і загальну якість життя в пацієнтів цiєї групи. Ми продемонстрували клінічний випадок і підкреслили зв'язок високих нормальних рівнів тиреотропного гормона з рецидивом надшлуночкової тахіаритмії після радіочастотної катетерної абляції при фібриляції передсердь.
Atrial fibrillation is one of the most common sustained disorders of cardiac rhythm and is associated with an increased risk of mortality, morbidity due to thromboembolic complications, and heart failure. It is important to highlight that the causative factors are vast. It is well-known that thyroid dysfunction has a proarrhythmic effect and increases the risk of cardiovascular disease. Hyperthyroidism or thyrotoxicosis is recognized to be a baseline risk factor for the development of atrial fibrillation. However, the role of hypothyroidism in atrial arrhythmogenesis is less recognized and not fully understood. At the moment radiofrequency catheter ablation is actively used in the treatment of atrial fibrillation, which in most cases has high efficiency and persistent effect. Despite that, the recurrence of supraventricular tachyarrhythmia can be observed in some patients even after radiofrequency cathe­ter ablation. Patients with a history of hypothyroidism or even high-normal thyroid-stimulating hormone levels are more likely to have a recurrence of supraventricular tachyarrhythmia after radiofrequency catheter ablation. Therefore, thyroid-stimulating hormone levels should be determined in patients who have undergone radiofrequency catheter ablation of atrial fibrillation, especially paroxysmal atrial fibrillation. Consequently, it should be noted that the assessment and correction of modifying risk factors before radiofrequency catheter ablation may provide opportunities for future prevention of recurrence of supraventricular paroxysmal arrhythmias, improve the prognosis and overall quality of life in patients of this group. We have demonstrated the clinical case and emphasized the association of high-normal thyroid-stimulating hormone levels with supraventricular tachyarrhythmia recurrence after radiofrequency catheter ablation for atrial fibrillation.
Keywords
фібриляція передсердь; радіочастотна абляція; тиреотропний гормон; рецидив
atrial fibrillation; radiofrequency ablation; thyroid-stimulating hormone; recurrence
For the full article you need to subscribe to the magazine.
Bibliography
Chung M.K., Refaat M., Shen W.K. et al. Atrial fibrillation. Journal of the American College of Cardiology. 2020. 75(14). 1689-1713.
Maraj I., Gonzalez M.D., Naccarelli G.V. Periprocedural Use of Oral Anticoagulation Therapy in Patients Undergoing Atrial Fibrillation Ablation. The Journal of Innovations in Cardiac Rhythm Management. 2018. 9(8). 3274-3281. doi: 10.19102/icrm.2018.090801.
Zoni-Berisso M., Lercari F., Carazza T. et al. Epidemiology of atrial fibrillation: European perspective. Clinical Epidemiology. 2014. 6. 213-220. doi: 10.2147/CLEP.S47385.
Sankaranarayanan R., Kirkwood G., Visweswariah R., Fox D.J. How does Chronic Atrial Fibrillation Influence Mortality in the Modern Treatment Era. Current Cardiology Reviews. 2015. 11(3). 190-198. doi: 10.2174/1573403x10666140902143020.
Jabbar A., Pingitore A., Pearce S.H. et al. Thyroid hormones and cardiovascular disease. Nature Reviews Cardiology. 2017 Jan. 14(1). 39-55. doi: 10.1038/nrcardio.2016.174.
Passman R. Catheter ablation to prevent recurrent atrial fibrillation: Anticoagulation. UpToDate. 2019.
Kannel W.B., Wolf P.A., Benjamin E.J., Levy D. Prevalence, incidence, prognosis, and predisposing conditions for atrial fibrillation: population-based estimates. The American Journal of Cardiology. 1998 Oct. 82(8A). 2N-9N. doi: 10.1016/s0002-9149(98)00583-9.
Safaei N., Montazerghaem H., Azarfarin R. et al. Radiofrequency ablation for treatment of atrial fibrillation. BioImpacts. 2011. 1(3). 171-177. doi: 10.5681/bi.2011.023.
Morishima I., Okumura K., Morita Y. et al. High-Normal Thyroid-Stimulating Hormone Shows a Potential Causal Association with Arrhythmia Recurrence After Catheter Ablation of Atrial Fibrillation. Journal of the American Heart Association. 2018. 7(14). e009158. doi: 10.1161/JAHA.118.009158.
Zhang Y., Dedkov E.I., Teplitsky D. et al. Both Hypothyroidism and Hyperthyroidism Increase Atrial Fibrillation Inducibility in Rats. Circulation: Arrhythmia and Electrophysiology. 2013. 6(5). 952-959. doi: 10.1161/CIRCEP.113.000502.
Mujović N., Marinković M., Lenarczyk R. et al. Catheter Ablation of Atrial Fibrillation: An Overview for Clinicians. Advances in Therapy. 2017. 34(8). 1897-1917. doi: 10.1007/s12325-017-0590-z.
Link M.S., Haïssaguerre M., Natale A. Ablation of Atrial Fibrillation: Patient Selection, Periprocedural Anticoagulation, Techniques, and Preventive Measures After Ablation. Circulation. 2016 Jul. 134(4). 339-352. doi: 10.1161/circulationaha.116.021727.
Sharma V. Thyroid hormone levels and risk of atrial fibrillation. American Thyroid Association. 2018. 11 (4). 7.
Baumgartner C., da Costa B.R., Collet T.H. et al. Thyroid function within the normal range, subclinical hypothyroidism, and the risk of atrial fibrillation. Circulation. 2017. 136. 2100-2116.
Klein I., Danzi S. Thyroid disease and the heart. Circulation. 2007. 116. 1725-1735.
Calkins H., Hindricks G., Cappato R. et al. 2017 HRS/EHRA/ECAS/APHRS/SOLAECE expert consensus statement on catheter and surgical ablation of atrial fibrillation: executive summary. Journal of Arrhythmia. 2017. 33. 369-409.
Walsh J.P., Bremner A.P., Bulsara M.K. et al. Subclinical thyroid dysfunction as a risk factor for cardiovascular disease. Archives of Internal Medicine. 2005. 165. 2467-2472.
Kim E.J., Lyass A., Wang N. et al. Relation of hypothyroidism and incident atrial fibrillation (from the Framingham Heart Study). American Heart Journal. 2014. 167. 123-126.
Wei S.B., Wang W., Liu N. et al. U-shaped association between serum free triiodothyronine and recurrence of atrial fibrillation after catheter ablation. Journal of Interventional Cardiac Electrophysiology: an International Journal of Arrhythmias and Pacing. 2018 Apr. 51(3). 263-270. doi: 10.1007/s10840-018-0337-z.
Bruere H., Fauchier L., Bernard Brunet A. et al. History of thyroid disorders in relation to clinical outcomes in atrial fibrillation. The American Journal of Medicine. 2015. 128. 30-37.