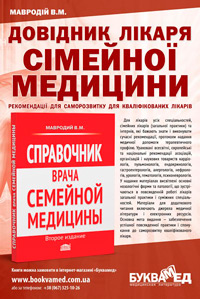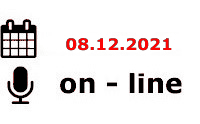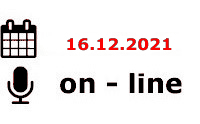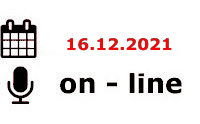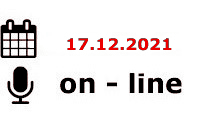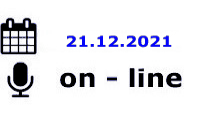 ---
СІМЕЙНІ ЛІКАРІ ТА ТЕРАПЕВТИ
---
НЕВРОЛОГИ, НЕЙРОХІРУРГИ, ЛІКАРІ ЗАГАЛЬНОЇ ПРАКТИКИ, СІМЕЙНІ ЛІКАРІ
---
КАРДІОЛОГИ, СІМЕЙНІ ЛІКАРІ, РЕВМАТОЛОГИ, НЕВРОЛОГИ, ЕНДОКРИНОЛОГИ
---
СТОМАТОЛОГИ
---
ІНФЕКЦІОНІСТИ, СІМЕЙНІ ЛІКАРІ, ПЕДІАТРИ, ГАСТРОЕНТЕРОЛОГИ, ГЕПАТОЛОГИ
---
ТРАВМАТОЛОГИ
---
ОНКОЛОГИ, (ОНКО-ГЕМАТОЛОГИ, ХІМІОТЕРАПЕВТИ, МАМОЛОГИ, ОНКО-ХІРУРГИ)
---
ЕНДОКРИНОЛОГИ, СІМЕЙНІ ЛІКАРІ, ПЕДІАТРИ, КАРДІОЛОГИ ТА ІНШІ СПЕЦІАЛІСТИ
---
ПЕДІАТРИ ТА СІМЕЙНІ ЛІКАРІ
---
АНЕСТЕЗІОЛОГИ, ХІРУРГИ
International neurological journal Том 17, №5, 2021
Assessment of the influence of various risk factors on the severity of psycho-emotional disorders in patients with multiple sclerosis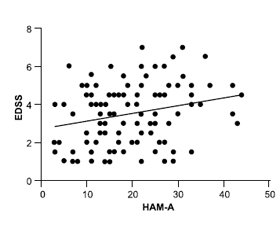 Authors:

Одінцова Т.А., Копчак О.О. ПВНЗ «Київський медичний університет», м. Київ, Україна



Categories:

Neurology



Sections:

Clinical researches
Summary
Розсіяний склероз — хронічне демієлінізуче захворювання центральної нервової системи, що характеризується не лише фізичною інвалідизацією, а й психоемоційними розладами, серед яких найчастіше зустрічаються депресія та тривога. Метою нашого дослідження була оцінка особливостей впливу соціально-демографічних даних, характеристик захворювання та зовнішніх факторів на депресію та тривогу у пацієнтів з рецидивуюче-ремітуючим розсіяним склерозом. У даній статті виділені основні фактори ризику та характер їх впливу на вказані розлади за допомогою мультифакторіального аналізу, а також продемонстровано, з якою частотою зустрічаються депресія та тривога різного ступеня тяжкості за наявності кожного фактора ризику.
Multiple sclerosis is an insidious disabling, both physically and mentally, demyelinating disease of the central nervous system. People with multiple sclerosis, apart from the classic manifestations, can also experience depression and anxiety. The study was aimed to assess peculiarities of influence of socio-demographic, external factors, and characteristics of the disease on depression and anxiety among patients with relapsing-remitting multiple sclerosis. The following article highlights the main risk factors and their ways of influence on the aforementioned disorders, distinguished by the multifactorial analysis. Also, it estimates the frequency of different severity levels of either depression or anxiety depending on the pre-sence of each risk factor.
Keywords
розсіяний склероз; психоемоційні розлади; депресія; тривога; фактори ризику; ­діагностика
multiple sclerosis; psycho-emotional disorders; depression; anxiety; risk factors; diagnosis
For the full article you need to subscribe to the magazine.
Bibliography
1. Walton V., King R., Rechtman L., Kaye W., Leray E., Marrie R.A. et al. Rising prevalence of multiple sclerosis worldwide: Insights from the Atlas of MS, third edition. Multiple Sclerosis Journal. 2020. Vol. 14. P. 1816-1821. DOI: 10.1177/1352458520970841.
2. Lakin L., Davis B.E., Binns C.C. et al. Comprehensive Approach to Management of Multiple Sclerosis: Addressing Invisible Symptoms — A Narrative Review. Neurol. Ther. 2021. Vol. 10. P. 75-98. DOI: 10.1007/s40120-021-00239-2.
3. Conroy S.K., Brownlowe K.B., McAllister T.W. Depression Comorbid With Stroke, Traumatic Brain Injury, Parkinson's Disease, and Multiple Sclerosis: Diagnosis and Treatment. Focus (American Psychiatric Publishing). 2020. Vol. 18(2). P. 150-161. DOI: 10.1176/appi.focus.20200004.
4. Gill S., Santo J., Blair M., Morrow S.A. Depressive Symptoms Are Associated With More Negative Functional Outcomes Than Anxiety Symptoms in Persons With Multiple Sclerosis. Тhe Journal of Neuropsychiatry. 2019. Vol. 31(1). P. 37-42. DOI: 10.1176/appi.neuropsych.18010011.
5. Ayache S.S., Chalah M.A. Fatigue and Affective Manifestations in Multiple Sclerosis — A Cluster Approach. Brain Sci. 2019. Vol. 10(1). P. 10. DOI: 10.3390/brainsci10010010.
6. Thompson A.J., Banwell B.L., Barkhof F., Carroll W.M., Coetzee T., Comi G. et al. Diagnosis of multiple sclerosis: 2017 revisions of the McDonald criteria. The Lancet Neurology. 2018. Vol. 17. P. 162-173. DOI: 10.1016/S1474-4422(17)30470-2.
7. Kurtzke J.F. Rating neurological impairment in multiple sclerosis: an expanded disability status scale (EDSS). Neurology. 1983. Vol. 3. P. 1444-1452. DOI: 10.1212/WNL.33.11.1444.
8. Beck A., Ward S.T., Mendelson M., Mock J., Erbaugh J. An inventory for measuring depression. Archives of General Psychiatry. 1961. Vol. 4. P. 561-571.
9. Hamilton M. The assessment of anxiety states by rating. Br. J. Med. Psychol. 1959. Vol. 32. P. 50-55.
10. Buysse D.J., Reynolds C.F. 3rd, Monk T.H., Berman S.R., Kupfer D.J. The Pittsburgh Sleep Quality Index: a new instrument for psychiatric practice and research. Psychiatry Res. 1989. Vol. 28(2). P. 193-213.
11. Nasreddine Z.S., Phillips N.A., Bédirian V. et al. The Montreal Cognitive Assessment, MoCA: a brief screening tool for mild cognitive impairment. J. Am. Geriatr. Soc. 2005. Vol. 53. P. 695-699.
12. Lamis D.A., Hirsch J.K., Pugh K.C., Topciu R., Nsame-nang S.A., Goodman A., Paul R., Duberstein P.R. Perceived cognitive deficits and depressive symptoms in patients with multiple sclerosis: Perceived stress and sleep quality as mediators. Multiple Sclerosis and Related Disorders. 2018. Vol. 25. P. 150-155. DOI: 10.1016/j.msard.2018.07.019.
13. Akin Y.A., Polat B.S.A. Sleep disorders in multiple sclerosis. Gulhane Med. J. 2021. Vol. 63. P. 141-146. DOI: 10.424/gulhane.galenos.2021.1471.
14. Knapik A., Krzystanek E., Szefler-Derela J., Siuda J., Rottermund J., Plinta R., Brzęk A. Affective Disorder and Functional Status as well as Selected Sociodemographic Characteristics in Patients with Multiple Sclerosis, Parkinson's Disease and History of Stroke. Medicina (Kaunas). 2020. Vol. 56(3). P. 117. DOI: 10.3390/medicina56030117.
15. Główczyński P., Zając M., Błachut M., Brzoza K.A.B. Psychiatric Disorders in Course of Multiple Sclerosis. Wiadomości Lekarskie. 2020. Vol. 8. P. 1780-1784. DOI: 10.36740/WLek202008135.
16. Hanna M., Strober L.B. Anxiety and depression in Multiple Sclerosis (MS): Antecedents, consequences, and differential impact on well-being and quality of life. Mult. Scler. Relat. Disord. 2020. Vol. 44. Р. 102261. DOI: 10.1016/j.msard.2020.102261.
17. Ozdogar A.T., Kahraman T., Ozakbas S. Smoking is associated with walking, fatigue, depression, and health-related quality of life in persons with multiple sclerosis. Tobacco Induced Diseases. 2018. Vol. 16(3). P. 21. DOI: 10.18332/tid/94759.
18. Pham T., Jetté N., Bulloch A.G.M., Burton J.M., Wiebe S., Patten S.B. The prevalence of anxiety and associated factors in persons with multiple sclerosis. Multiple Sclerosis and Related Disorders. 2018. Vol. 19. P. 35-39. DOI: 10.1016/j.msard.2017.11.003.
19. Karimi S., Andayeshgar B., Khatony A. Prevalence of anxiety, depression, and stress in patients with multiple sclerosis in Kermanshah-Iran: a cross-sectional study. BMC Psychiatry. 2020. Vol. 20. Р. 166. DOI: 10.1186/s12888-020-02579-z.
20. Turner A.P., Hartoonian N., Hughes A.J., Arewasikporn A., Alschuler K.N., Sloan A.P., Ehde D.M., Haselkorn J.K. Physical activity and depression in MS: The mediating role of behavioral activation. Disabil. Health J. 2019. Vol. 12(4). P. 635-640. DOI: 10.1016/j.dhjo.2019.04.004.