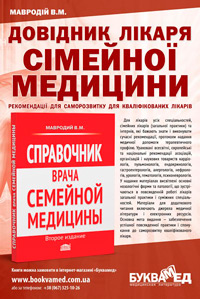 ---
СІМЕЙНІ ЛІКАРІ ТА ТЕРАПЕВТИ
---
НЕВРОЛОГИ, НЕЙРОХІРУРГИ, ЛІКАРІ ЗАГАЛЬНОЇ ПРАКТИКИ, СІМЕЙНІ ЛІКАРІ
---
КАРДІОЛОГИ, СІМЕЙНІ ЛІКАРІ, РЕВМАТОЛОГИ, НЕВРОЛОГИ, ЕНДОКРИНОЛОГИ
---
СТОМАТОЛОГИ
---
ІНФЕКЦІОНІСТИ, СІМЕЙНІ ЛІКАРІ, ПЕДІАТРИ, ГАСТРОЕНТЕРОЛОГИ, ГЕПАТОЛОГИ
---
ТРАВМАТОЛОГИ
---
ОНКОЛОГИ, (ОНКО-ГЕМАТОЛОГИ, ХІМІОТЕРАПЕВТИ, МАМОЛОГИ, ОНКО-ХІРУРГИ)
---
ЕНДОКРИНОЛОГИ, СІМЕЙНІ ЛІКАРІ, ПЕДІАТРИ, КАРДІОЛОГИ ТА ІНШІ СПЕЦІАЛІСТИ
---
ПЕДІАТРИ ТА СІМЕЙНІ ЛІКАРІ
---
АНЕСТЕЗІОЛОГИ, ХІРУРГИ
"Emergency medicine" Том 17, №2, 2021
Hypertonic Saline Irrigation of Ruptured Liver Hydatid Cyst: A Unique Case Report of Successful Treatment of Severe Iatrogenic Hypernatremia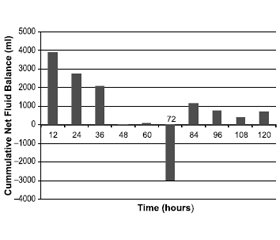 Authors:

Asiah Salem Rugaan, Naved Yousuf Hasan, Noha Ahmed Mohamed Ali, Masood Iqbal King Abdullah Medical City, Makkah, Saudi Arabia



Categories:

Medicine of emergency



Sections:

Specialist manual
Summary
У статтi повідомляється про унікальний випадок розриву ехінококової кісти, який вимагав зрошення гіпертонічним розчином, що є однією зі стандартних форм лікування цих пацієнтів. У пацієнта розвинулася гостра ятрогенна гіпернатріємія, яка досягла рівня 197 ммоль, що рідко описується в літературі. Різке підвищення рівня натрію в сироватці крові значно збільшує ризик розвитку синдрому осмотичної демієлінізації. Після корекції гіпернатріємії стан пацієнта покращився, неврологічного дефіциту не було. У літературі описується дуже мало випадків у дорослих, які пережили цей ступінь гіпернатріємії без ускладнень, навіть після успішного лікування, оскільки смертність сягає 70 %, у той час як рівень натрію у сироватці підвищується до 160 ммоль. Запобігання тяжкій гіпернатріємії є наріжним каменем у зниженні смертності. Частий контроль рівня натрію в сироватці крові є обов'язковим для запобігання неврологічним ускладненням.
We are reporting a unique case of ruptured hydatid cyst which required hypertonic saline irrigation which is one of the standard forms of management in these patients. The patient developed iatrogenic acute hypernatremia reaching a level of 197 mmols, which has rarely been described in the literature. The acute rise of serum sodium drastically increases the risk of Osmotic demyelination syndrome. After correction of hypernatremia, the patient improved well, without any neurological deficit. Very few cases have been reported in adults in the literature which survived this degree of hypernatremia without complications, even after successful management, as mortality reaches up to 70 % when serum sodium reaches 160 mmols. Prevention of severe hypernatremia is the cornerstone to decrease mortality. Frequent monitoring of serum sodium level is mandatory to prevent the neurological complications.
Keywords
розрив ехінококової кісти; зрошення сольовим розчином; гіпернатріємія; осмотична демієлінізація; смертність
hydatid cyst rupture; saline irrigation; hypernatremia; osmotic demyelination; mortality
For the full article you need to subscribe to the magazine.
Bibliography
1. Gullans S.R., Verbalis J.G. Control of brain volume during hyperosmolar and hypoosmolar conditions. Annu. Rev. Med. 1993. 44. 289-301.
2. Adrogue H.J., Madias N.E. Hypernatremia. N. Engl. J. Med. 2000. 342. 1493-1499.
3. Moder K.G., Hurley D.L. Fatal hypernatremia from exogenous salt intake: report of a case and review of the literature. Mayo Clin. Proc. 1990. 65. 1587-1594.
4. Goldszer R.C., Coodley E.L. Survival with severe hypernatremia. Arch. Intern. Med. 1979. 139. 936-937.
5. Ozcan P.E., Yavru A., Tugrul S., Akinci O., Erkan M., Ca-ker N. Iatrogenic hypernatremia during hydatid cyst operation. Ulus. Travma Acil Cerrahi Derg. 2003 Oct. 9(4). 291-293.
6. Dobato J.L., Barriga F.J., Pareja J.A., Vela L. Extra pontine myelinolysis caused by iatrogenic hypernatremia following rupture of hydatid cyst of the liver with an amnesic syndrome as a sequela. Rev. Neurol. 2000, Dec 1–15. 31(11). 1033-1035.
7. Taylor B.R., Langer B. Current surgical management of hepatic cyst disease. Adv. Surg. 1997. 31. 127-148.
8. Gage T.P., Vivian G. Hypernatremia after hypertonic saline irrigation of a hepatic hydatid cyst. Ann. Intern. Med. 1984. 101. 405.
9. Martinez Peralta C.A. A warning to surgeons who occasionally see hydatid cysts. Surgery. 1989. 105. 570.
10. Handy T.C., Hanzlick R., Shields L.B. et al. Hypernatremia and subdural hematoma in the pediatric age group: is there a causal relationship? J. Forensic Sci. 1999. 44. 1114-1118.
11. Wszolek Z.K., McComb R.D., Pfeiffer R.F. et al. Pontine and extra pontine myelinolysis following liver transplantation: relationship to serum sodium. Transplantation. 1989. 48. 1006-1012.
12. McComb R.D., Pfeiffer R.F., Casey J.H. et al. Late-ral pontine and extra pontine myelinolysis associated with hypernatremia and hyperglycemia. Clin. Neuropathol. 1989. 8. 284-288.
13. Ayus J.C., Armstrong D.L., Arieff A.I. Effects of hypernatremia in the central nervous system and its therapy in rats and rabbits. J. Physiol. 1996. 492. 243-255.
14. Soupart A., Penninckx R., Namias B. et al. Brain myelinolysis following hypernatremia in rats. J. Neuropathol. Exp. Neurol. 1996. 55. 106-113.
15. Lien Y.H., Shapiro J.I., Chan L. Effects of hypernatremia on organic brain osmoles. J. Clin. Invest. 1990. 85. 1427-1435.
16. Cserr H.F., DePasquale M., Nicholson C. et al. Extracellular volume decreases while cell volume is maintained by ion uptake in rat brain during acute hypernatremia. J. Physiol. 1991. 442. 277-295.
17. Kuzmanovska B., Kartalov A., Kuzmanovski I., Shosholcheva M., Jankulovski N., Gavrilovska-Brzanov A., Dimitrovski A., Cvetkovska E. Hypernatremia-induced Neurologic Complications After Hepatic Hydatid Cyst Surgery: Pretreat to Prevent. Med. Arch. 2019 Oct. 73(5). 356-358. doi: 10.5455/medarh.2019.73.356-358. PMID: 31819311; PMCID: PMC6885227.
18. Zeng R., Wu R., Lv Q., Tong N., Zhang Y. The association of hypernatremia and hypertonic saline irrigation in hepatic hydatid cysts: A case report and retrospective study [published correction appears in Medicine (Baltimore). 2018 Jan. 97(4). e9739] [published correction appears in Medicine (Baltimore). 2017 Dec. 96(52). e9528]. Medicine (Baltimore). 2017. 96(37). e7889. doi: 10.1097/MD.0000000000007889.