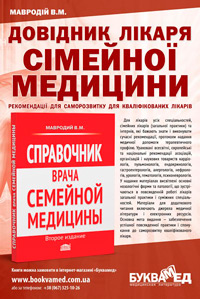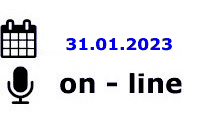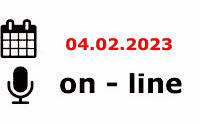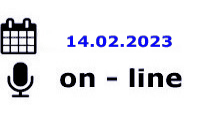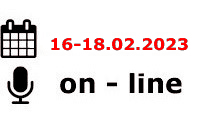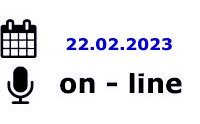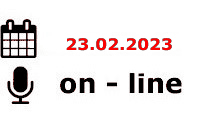 ---
СІМЕЙНІ ЛІКАРІ ТА ТЕРАПЕВТИ
день перший
день другий
---
АКУШЕРИ ГІНЕКОЛОГИ
---
КАРДІОЛОГИ, СІМЕЙНІ ЛІКАРІ, РЕВМАТОЛОГИ, НЕВРОЛОГИ, ЕНДОКРИНОЛОГИ
---
СТОМАТОЛОГИ
---
ІНФЕКЦІОНІСТИ, СІМЕЙНІ ЛІКАРІ, ПЕДІАТРИ, ГАСТРОЕНТЕРОЛОГИ, ГЕПАТОЛОГИ
день перший
день другий
---
ТРАВМАТОЛОГИ
---
ОНКОЛОГИ, (ОНКО-ГЕМАТОЛОГИ, ХІМІОТЕРАПЕВТИ, МАМОЛОГИ, ОНКО-ХІРУРГИ)
---
ЕНДОКРИНОЛОГИ, СІМЕЙНІ ЛІКАРІ, ПЕДІАТРИ, КАРДІОЛОГИ ТА ІНШІ СПЕЦІАЛІСТИ
---
ПЕДІАТРИ ТА СІМЕЙНІ ЛІКАРІ
---
АНЕСТЕЗІОЛОГИ, ХІРУРГИ
International journal of endocrinology Том 17, №5, 2021
Diabetic ketoacidosis precipitated by COVID-19 in patient with newly diagnosed diabetes mellitus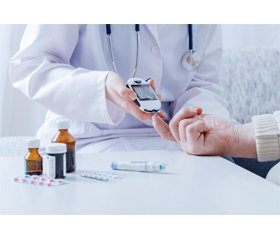 Summary
Актуальність. Коронавірусна хвороба 2019 р. (COVID-19) — це вірусне інфекційне захворювання, спричинене тяжким гострим респіраторним синдромом (SARS-CoV-2). Цукровий діабет (ЦД) часто діагностували в пацієнтів з новою коронавірусною хворобою — 2019, COVID-19. Це призводило до прогресуючого перебігу та гіршого прогнозу. Опубліковано небагато даних про діабетичний кетоацидоз (ДКА) при інфекції COVID-19. Повідомлялося про випадки зараження COVID-19, що спричинило вперше виявлений ЦД 2-го типу. Однак існує недостатня кількість доказів щодо ЦД 1-го типу. Автори наводять клінічний випадок ДКА, спричиненого COVID-19, у пацієнта з вперше виявленим ЦД 1-го типу. Нещодавно у звітах про клінічні випадки та невеликих перехресних дослідженнях описувалися пацієнти з ЦД, у яких розвивається ДКА при інфікуванні COVID-19. Встановлено, що частота ДКА є високою в пацієнтів із ЦД як 1-го, так і 2-го типу, які були госпіталізовані з приводу COVID-19. Виклад випадку. Автори представили 29-річного, до настання COVID-19 здорового чоловіка з 5-денною історією лихоманки, втоми, блювання, полідипсії та поліурії. Його лабораторні результати продемонстрували високий рівень глюкози у крові, метаболічний ацидоз, кетонурію та ДКА. Крім того, у хворого був позитивний тест на COVID-19, і результати комп'ютерної томографії грудної клітки відповідали двобічній пневмонії COVID-19 (непрозорість, ущільнення легеневого рисунка). Його успішно лікували внутрішньовенним введенням рідини та інсуліном згідно з протоколом із ДКА. Хворий потребував внутрішньовенного введення антибіотиків, стероїдів та оксигенотерапії внаслідок пневмонії COVID-19. Через 14 днів він був виписаний у стабільному стані. Висновки. Інфекція COVID-19 може бути ускладнена ДКА та розвитком ЦД у осіб, які раніше не хворіли на цукровий діабет. Можливо, SARS-CoV-2 призводить до погіршення функції бета-клітин підшлункової залози та виникнення ДКА. У літературі повідомляється про незначну кількість випадків, коли інфекція COVID-19 викликала ДКА у хворого з нещодавно діагностованим цукровим діабетом 1-го типу.
Background. Coronavirus disease 2019 (COVID-19) is a viral infectious disease caused by severe acute respiratory syndrome coronavirus 2 (SARS-CoV-2). Diabetes mellitus (DM) have been reported frequently in patients with the new corona virus disease — 2019, COVID-19. It has been associated with progressive course and worse outcome. There is scarce data on diabetic ketoacidosis (DKA) in COVID-19 infection. There has been several cases reported on COVID-19 infection precipitating a new diagnosis of type 2 DM (T2DM). However, there is a lack of evidence regarding type 1 DM (T1DM). We report a case of DKA precipitated by COVID-19 in a patient with newly diagnosed T1DM. Recently, case reports and small cross-sectional studies described diabetic patients who develop DKA when infected with COVID-19. The incidence of DKA has been found to be high in patients with T1DM and T2DM admitted to hospital with COVID-19. Case presentation. We present a 29 year-old, previously healthy man with 5 days history of fever, fatigue, vomiting, polydipsia and polyuria. His lab results showed high blood glucose, high anion gap metabolic acidosis and ketonuria diagnostic of DKA. He also tested positive for COVID-19 and his Chest CT was consistent with bilateral COVID 19 pneumonia (ground-glass opacity, consolidation, and crazy-paving pattern). He was successfully managed with intravenous fluids and insulin as per DKA protocol. He required intravenous antibiotics, steroids and oxygenotherapy for COVID-19 pneumonia. He was discharged after 14 days in stable condition. Conclusions. COVID-19 infection can be complicated by DKA and development of DM in previously non-diabetic individuals. It is possible that SARS-CoV-2 may aggravate pancreatic beta cell function and precipitate DKA. Very few cases have been reported in the literature on COVID-19 infection precipitating DKA in a newly diagnosed patient of type 1 diabetes mellitus.
Keywords
цукровий діабет 1-го типу; діабетичний кетоацидоз; пневмонія; COVID-19

type 1 diabetes; diabetic ketoacidosis; COVID-19 pneumonia
For the full article you need to subscribe to the magazine.
Bibliography
Peeri N.C., Shrestha N., Rahman M.S., Zaki R., Tan Z., Bibi S., Baghbanzadeh M., Aghamohammadi N., Zhang W., Haque U. The SARS, MERS and novel coronavirus (COVID-19) epidemics, the newest and biggest global health threats: what lessons have we learned? Int. J. Epidemiol. 2020. 49(3). 717-726. doi: 10.1093/ije/dyaa033.
Huang I., Lim M.A., Pranata R. Diabetes mellitus is associated with increased mortality and severity of disease in COVID-19 pneumonia — A systematic review, meta-analysis, and meta-regression. Diabetes Metab. Syndr. 2020. 14(4). 395-403. doi: 10.1016/j.dsx.2020.04.018.
Wang D., Hu B., Hu C., Zhu F., Zhang J. et al. Clinical Characteristics of 138 Hospitalized Patients With 2019 Novel Coronavirus-Infected Pneumonia in Wuhan, China. JAMA. 2020. 323(11). 1061-1069. doi: 10.1001/jama.2020.1585.
Guo W., Li M., Dong Y., Zhou H., Zhang Z., Tian C., Qin R. et al. Diabetes is a risk factor for the progression and prognosis of COVID-19. Diabetes Metab. Res. Rev. 2020. e3319. doi: 10.1002/dmrr.3319.
Goldman N., Fink D., Cai J., Lee Y.N., Davies Z. High prevalence of COVID-19-associated diabetic ketoacidosis in UK secondary care. Diabetes Res. Clin. Pract. 2020. 166. 108291. doi: 10.1016/j.diabres.2020.108291.
Hoffmann M., Kleine-Weber H., Schroeder S., Krüger N., Herrler T., Erichsen S., Schiergens T.S. et al. SARS-CoV-2 Cell Entry Depends on ACE2 and TMPRSS2 and Is Blocked by a Clinically Proven Protease Inhibitor. Cell. 2020. 181(2). 271-280.e8. doi: 10.1016/j.cell.2020.02.052.
Yang J.K., Lin S.S., Ji X.J., Guo L.M. Binding of SARS coronavirus to its receptor damages islets and causes acute diabetes. Acta Diabetol. 2010. 47(3). 193-9. doi: 10.1007/s00592-009-0109-4.
Umpierrez G., Korytkowski M. Diabetic emergencies — ketoacidosis, hyperglycaemic hyperosmolar state and hypoglycaemia. Nat. Rev. Endocrinol. 2016. 12(4). 222-32. doi: 10.1038/nrendo.2016.15.
Rosenstock J., Ferrannini E. Euglycemic diabetic ketoacidosis: a predictable, detectable, and preventable safety concern with SGLT2 inhibitors. Diabetes Care. 2015. 38(9). 1638-1642. https://doi.org/10.2337/dc15-1380
Filippi C.M., von Herrath M.G. Viral trigger for type 1 diabetes: pros and cons. Diabetes. 2008. 57(11). 2863-71. doi: 10.2337/db07-1023.
Li W., Moore M.J., Vasilieva N. et al. Angiotensin-converting enzyme 2 is a functional receptor for the SARS coronavirus. Nature. 2003. 426(6965). https://doi.org/10.1038/nature02145
Hamming I., Timens W., Bulthuis M.L., Lely A.T., Navis G., van Goor H. Tissue distribution of ACE2 protein, the functional receptor for SARS coronavirus. A first step in understanding SARS pathogenesis. J. Pathol. 2004. 203(2). 631-7. doi: 10.1002/path.1570.
Harmer D., Gilbert M., Borman R., Clark K.L. Quantitative mRNA expression profiling of ACE 2, a novel homologue of angiotensin converting enzyme. FEBS Lett. 2002. 532(1–2). 107-10. doi: 10.1016/s0014-5793(02)03640-2.
Kreutz R., Algharably E.A.E., Azizi M., Dobrowolski P., Guzik T., Januszewicz A., Persu A. et al. Hypertension, the renin-angiotensin system, and the risk of lower respiratory tract infections and lung injury: implications for COVID-19. Cardiovasc. Res. 2020. 116(10). 1688-1699. doi: 10.1093/cvr/cvaa097.
Graus-Nunes F., Souza-Mello V. The renin-angiotensin system as a target to solve the riddle of endocrine pancreas homeostasis. Biomed Pharmacother. 2019. 109. 639-645. doi: 10.1016/j.biopha.2018.10.191. Bornstein S.R., Dalan R., Hopkins D., Mingrone G.,
Boehm B.O. Endocrine and metabolic link to coronavirus infection. Nat. Rev. Endocrinol. 2020. 16(6). 297-298. https://doi.org/10.1038/s41574-020-0353-9
Roca-Ho H., Riera M., Palau V., Pascual J., Soler M.J. Characterization of ACE and ACE2 Expression within Different Organs of the NOD Mouse. Int. J. Mol. Sci. 2017. 18(3). 563. doi: 10.3390/ijms18030563.
Drucker D.J. Coronavirus Infections and Type 2 Diabetes-Shared Pathways with Therapeutic Implications. Endocr. Rev. 2020. 41(3). bnaa011. doi: 10.1210/endrev/bnaa011.
Chee Y.J., Ng S.J.H., Yeoh E. Diabetic ketoacidosis precipitated by Covid-19 in a patient with newly diagnosed diabetes mellitus. Diabetes Res. Clin. Pract. 2020. 164. 108166. doi: 10.1016/j.diabres.2020.108166.
Heaney A.I., Griffin G.D., Simon E.L. Newly diagnosed diabetes and diabetic ketoacidosis precipitated by COVID-19 infection. Am. J. Emerg. Med. 2020. 38(11). 2491.e3-2491.e4. doi: 10.1016/j.ajem.2020.05.114.
Palermo N.E., Sadhu A.R., McDonnell M.E. Diabetic Ketoacidosis in COVID-19: Unique Concerns and Considerations. J. Clin. Endocrinol. Metab. 2020. 105(8). https://doi.org/10.1210/clinem/dgaa360
Wu C., Chen X., Cai Y., Xia J., Zhou X., Xu S., Huang H. et al. Risk Factors Associated With Acute Respiratory Distress Syndrome and Death in Patients With Coronavirus Disease 2019 Pneumonia in Wuhan, China. JAMA Intern. Med. 2020. 180(7). 934-943. doi: 10.1001/jamainternmed.2020.0994.
Boddu S.K., Aurangabadkar G., Kuchay M.S. New onset diabetes, type 1 diabetes and COVID-19. Diabetes Metab. Syndr. 2020. 14(6). 2211-2217. doi: 10.1016/j.dsx.2020.11.012.